The RuneFest 2013 Cape is a commemorative item given to those who attended RuneFest 2013. They were obtainable to attendees who redeemed a code through Diango. It is also available as an override for RuneFest 2013 attendees. The cape, like the Runefest 2011 hood, did not need to be redeemed at RuneFest 2013 and can be redeemed anywhere. To find the code, look at the back of the Ikadia concept art.
Appearance
Edit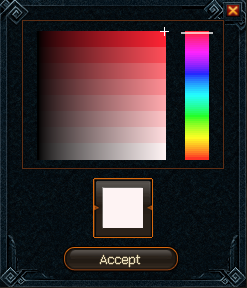 Like a clan cloak, herald cape, max cape, and a completionist cape, the colours of a RuneFest 2013 Cape can be customised by using the option in the right-click menu of the cape. However, RGB colour values are able to be selected when customising the RuneFest 2013 Cape. If a player has one, the Runefest 2011 hood will also change to match the new cape colours.
Combat Stats
Requirements
None
Class
Slot
All
Tier
None
Weapons
Main
Off
Damage
-
-
Accuracy
-
-
Style
-
Range
-
Attributes
Damage reduction
Armour
0
PvM:

0%

PvP:

0%

Life points
0
Style bonuses
Prayer
0

0

0

0

[FAQ] • [doc]
Events
Rewards
Miscellaneous
Hallowe'en
Christmas
Easter
Thanksgiving
Cryptic Clue Fest
RuneFest
Commemorative
Other
Ad blocker interference detected!
Wikia is a free-to-use site that makes money from advertising. We have a modified experience for viewers using ad blockers

Wikia is not accessible if you've made further modifications. Remove the custom ad blocker rule(s) and the page will load as expected.