Roddeck's pipe is an unreleased item that appeared in Quick Chat on 29 November 2009. It was originally meant to be the reward for the Cryptic Clue Fest, but was replaced by the magnifying glass by the end of development.[1]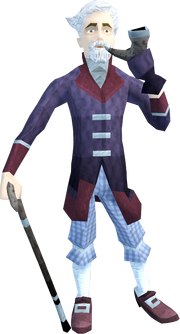 References
Edit
Ad blocker interference detected!
Wikia is a free-to-use site that makes money from advertising. We have a modified experience for viewers using ad blockers

Wikia is not accessible if you've made further modifications. Remove the custom ad blocker rule(s) and the page will load as expected.