This article is about the non-player character that runs the Circus. For the costume, see
Ringmaster costume
.

Balthazar Beauregard (also known as the Ringmaster) runs the Big Top Bonanza circus part of the Distractions and Diversions. Balthazar can be found stomping around the middle of his circus. He will provide players with most of the information needed to complete the several tasks in the circus.
If players have lost any of the items that he has rewarded, they can regain these from him at any time.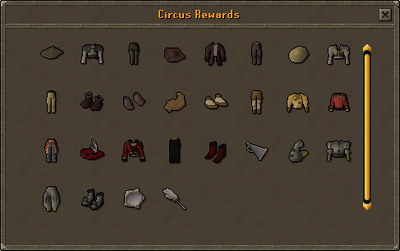 He looks like a demon version of Brugsen Bursen, due to the emote that he does with his megaphone.
His last name, Beauregard, is an addition of two french words: "beau" (nice) and "regard" (look).
References
Edit