Rat traps were found near many of the Rat Pits. The player could attempt to pick up the traps, but doing so would also set off the trap and deal 30 damage to the player. If players used cheese with a rat trap, nearby rats could be killed. If poisoned cheese was used, a message appeared in the chat box calling it overkill.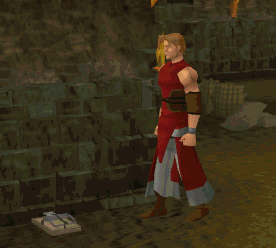 Ad blocker interference detected!
Wikia is a free-to-use site that makes money from advertising. We have a modified experience for viewers using ad blockers

Wikia is not accessible if you've made further modifications. Remove the custom ad blocker rule(s) and the page will load as expected.