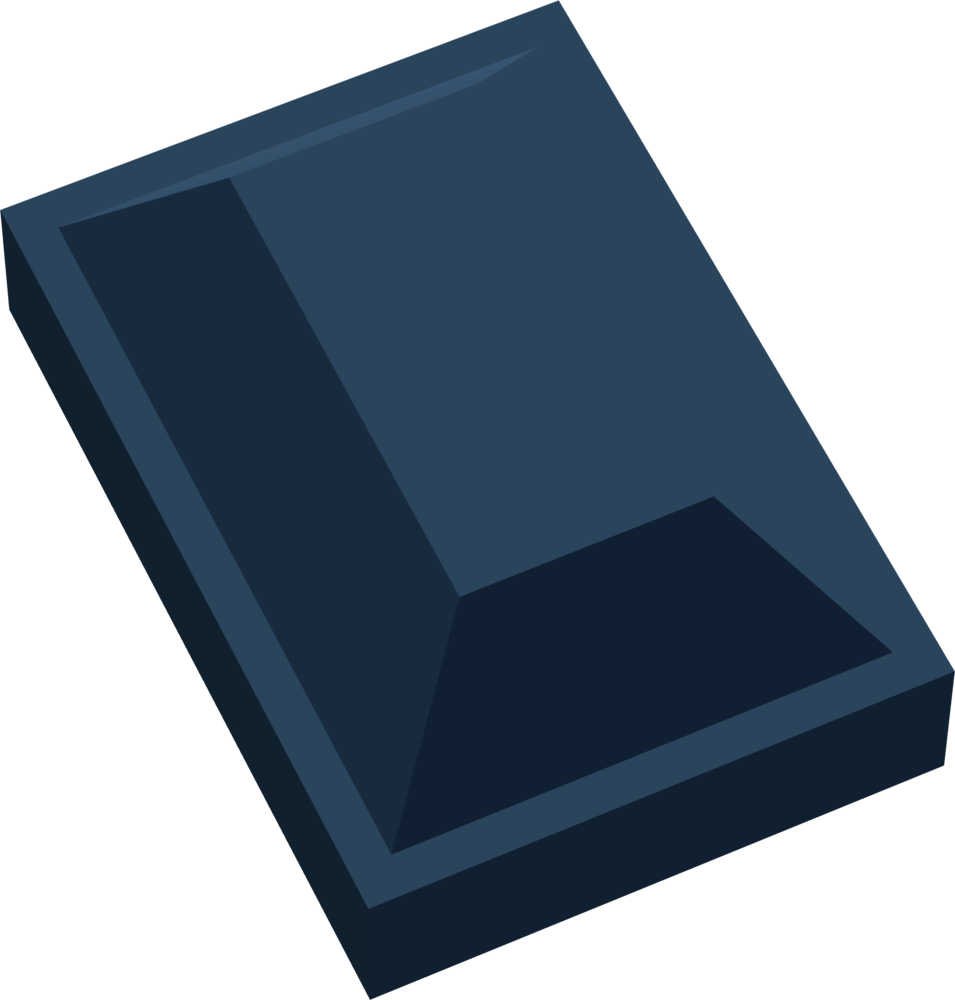 Protean bars can be won on Treasure Hunter, and could be claimed via the 2016 Christmas Advent Calendar. They can be used on an anvil to do Protean smithing, which gives experience but no items. They were previously available to members only, but became available to free players on 24 April 2015.
You use up to 60 protean bars at once in the Make-X interface. Although the in-game timer shows a rate of 7 ticks (4.2 seconds), each one actually takes 8 ticks (4.8 seconds) to be smithed. At 750 bars per hour the experience is greater than other methods. The bars are stackable, subverting the need for banking. Additionally, it is completely free provided you have the protean bars, and requires almost no input – 60 bars take about five minutes to make. If you use a Portable forge while smithing the bar, the forge will occasionally save you one protean bar. If you attempt to boost your level from one range to the next (e.g., 14 to 15) you do not get the option to make the higher level protean smithing item.
The Varrock armour will allow for faster smithing.
Protean bars, as with all protean items, can be converted at a 3:2 ratio into other protean items.
They can not be used in Construction; only protean planks may be used.
Experience
Edit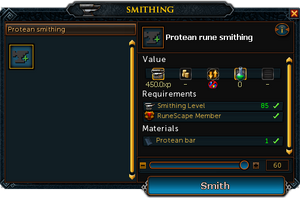 | Level | Metal | XP/Bar | XP/Hour |
| --- | --- | --- | --- |
| 1–14 | Bronze | 75 | 56,250 |
| 15–29 | Iron | 150 | 112,500 |
| 30–49 | Steel | 225 | 168,750 |
| 50–69 | Mithril | 300 | 225,000 |
| 70–84 | Adamant | 375 | 281,250 |
| 85–99 | Rune | 450 | 337,500 |
Drop sources
Edit
This list was created dynamically. For help, see the FAQ.
To force an update of this list, click here.
For an exhaustive list of all known sources for this item, see here.
Normal bars
Dungeoneering bars
Elemental bars
Bane bars
Other bars
Ad blocker interference detected!
Wikia is a free-to-use site that makes money from advertising. We have a modified experience for viewers using ad blockers

Wikia is not accessible if you've made further modifications. Remove the custom ad blocker rule(s) and the page will load as expected.