Pollnivneach Teleport scrolls are obtained from Treasure Trails, the amount depending on the difficulty of the clue. The scroll is destroyed when used and teleports the player to Pollnivneach.
Alternatives to this scroll are the ring of slaying teleport to Sumona, as well as modifying a teleport to house tablet to go to Pollnivneach after the completion of Love Story. Players who have their house located in Pollnivneach may also teleport to their house and exit the portal.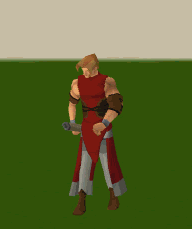 Drop sources
Edit
This list was created dynamically. For help, see the FAQ.
To force an update of this list, click here.
For an exhaustive list of all known sources for this item, see here.
| Source | Combat level | Quantity | Rarity |
| --- | --- | --- | --- |
Disassembly
Edit
Ad blocker interference detected!
Wikia is a free-to-use site that makes money from advertising. We have a modified experience for viewers using ad blockers

Wikia is not accessible if you've made further modifications. Remove the custom ad blocker rule(s) and the page will load as expected.