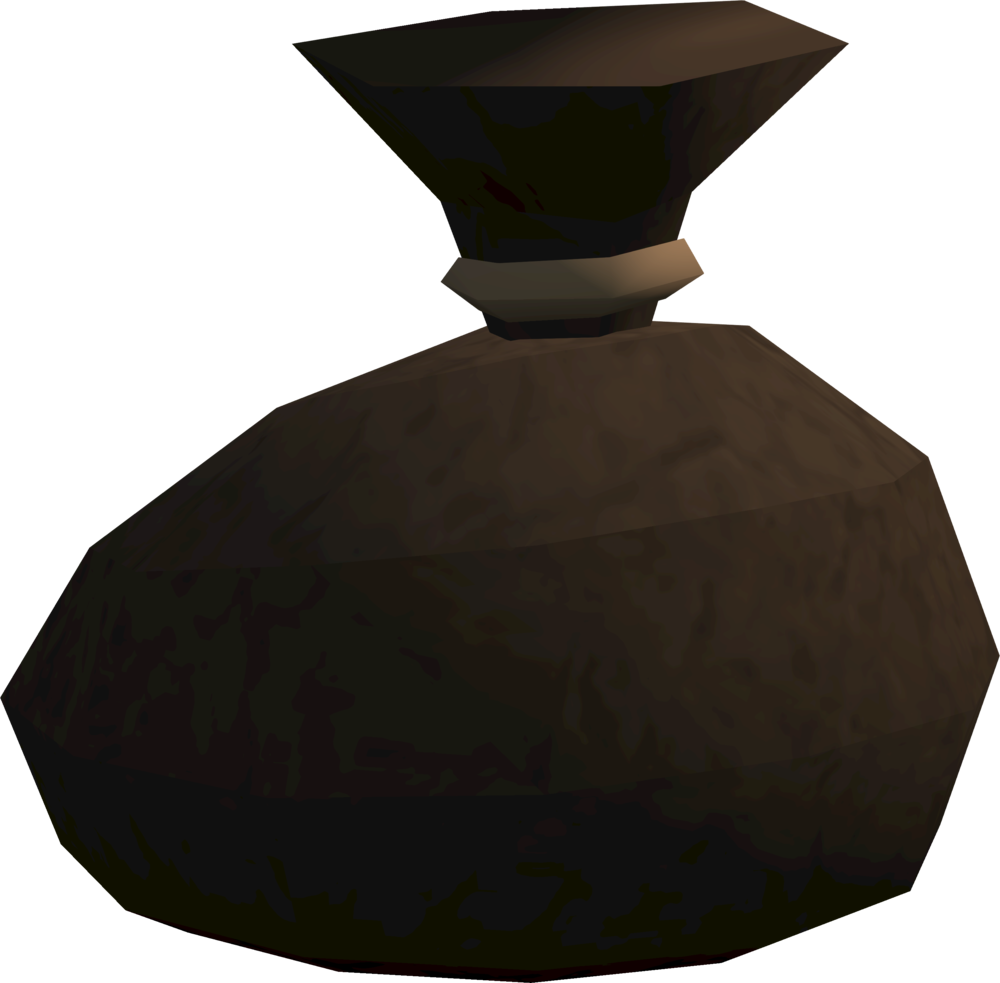 The piñata loot bag is an item that is obtained from a Loot piñata by the player who placed it. When looted, the player will receive a prismatic small fallen star, small prismatic lamp, 10,000 coins and two other items. It is possible for both loot rolls to give the same item.
Possible loot
Edit
Item
Quantity
Rarity
GE price
Coins
10,000
Always
10,000
Prismatic small fallen star
1
Always
Not sold
Small prismatic lamp
1
Always
Not sold
Royal battleship kit
2
Common
Not sold
Huge prismatic lamp
1
Very rare
Not sold
Coins
25,000
Unknown
25,000
Medium prismatic lamp
1
Unknown
Not sold
Small dungeoneering token box
1
Unknown
Not sold
Medium dungeoneering token box
1
Unknown
Not sold
Large dungeoneering token box
1
Unknown
Not sold
Dragon trinkets
50
Unknown
Not sold
Silverhawk feathers
40
Unknown
1,334,200
Advanced pulse core
4
Unknown
Not sold
Almond toffee
1
Unknown
Not sold
Caramel cup
1
Unknown
Not sold
Hazelnut praline
1
Unknown
Not sold
Lemon truffle
1
Unknown
Not sold
Mint fondant
1
Unknown
Not sold
Strawberry creme
1
Unknown
Not sold
Spirit ruby
1
Unknown
Not sold
Spirit dragonstone
1
Unknown
Not sold
Spirit onyx
1
Unknown
Not sold
Lucky chaotic crossbow
1
Unknown
Not sold
Rare item tokens
500
Unknown
Not sold
Uncut diamond
10 

(noted)

Unknown
37,690
Uncut dragonstone
5 

(noted)

Unknown
58,480
Luchador mask token
1
Rare
719,806
Pinata plushie
1
Very rare
940,624
Pinata sombrero
1
Very rare
720,941
Ad blocker interference detected!
Wikia is a free-to-use site that makes money from advertising. We have a modified experience for viewers using ad blockers

Wikia is not accessible if you've made further modifications. Remove the custom ad blocker rule(s) and the page will load as expected.