Pernix equipment
Discuss

11
22,527pages
on this wiki
Pernix armour is a set of degradable high level Ranged armour that requires 80 Ranged, 80 Defence, and 80 Constitution to wear. It was first mentioned on 3 January 2011[1] and released into the game on 10 January 2011[2]. Pernix armour pieces may only be obtained as rare drops from Nex, the boss of the Zarosian stronghold of the God Wars Dungeon, the Ancient Prison. It is the Ranged companion armour set to Virtus equipment and Torva armour, which are Magic and melee sets, respectively.
As level 80 equipment, Pernix armour is currently the second highest-level Ranged armour in the game, behind Death lotus armour.
Wearing any piece of Pernix, Torva, or Virtus armours, or wielding a zaryte bow, will cause all factions of monsters in the God Wars Dungeon (aside from bosses) to be unaggressive.
Pernix armour is named and modelled after Pernix, an elite ranger who served in Zaros' army during the Second Age.
Degrading and repair
Edit
The largest drawback to this armour set is that it degrades after 10 hours of combat. The pieces do not degrade in increments, rather they retain their stats throughout the ten hours and then immediately drop to 0. The amount of time remaining is recorded in-game in increments of 1%. This percentage can be checked by right-clicking the armour piece and selecting 'check-charge' while it is either in your inventory or equipped. Each individual item in the set has a charge value that must be replenished either at Bob's Brilliant Axes or at an armour stand in a player-owned house. Repair costs at an armour stand decrease linearly based on the player's Smithing level, which can be boosted, but not assisted.
Pernix Set Repair Cost
Piece
Bob's Brilliant Axes
Armour stand with 100 Smithing

Pernix cowl
 

500,000

coins
 

250,000

coins

Pernix body
 

2,000,000

coins
 

1,000,000

coins

Pernix chaps
 

1,000,000

coins
 

500,000

coins

Pernix gloves
 

100,000

coins
 

50,000

coins

Pernix boots
 

100,000

coins
 

50,000

coins
Full set
 

3,700,000

coins
 

1,850,000

coins
Grand Exchange Price
Edit
Set effect (Before 30th april 2013)
Edit
In addition, a set effect is activated when wearing all of the above pieces of equipment. Wearing these pieces of equipment will yield an extra 23 damage in addition to the regular damage bonus from each individual piece. The total damage bonus from wearing all pieces of Pernix armour is therefore 74.
Armour effect (After 30th april 2013)
Edit
As with all power armours wearing a full set grants a total 10% damage boost, this is not a set effect and is provided individually amongst the set pieces. This damage boost is equivalent to a 'fastest' weapon of the same tier (level 80).
Body - 3.5%
Chaps - 2.5%
Coif - 2.0%
Gloves - 1%
Boots - 1%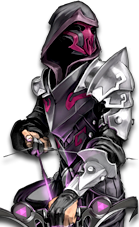 References
Edit
Godswords

Armadyl • Bandos • Saradomin • Zamorak

Robes of subjugation
Armadyl armour

Helmet • Chestplate • Chainskirt • Gloves • Boots • Buckler

Bandos armour
Torva armour
Pernix armour
Virtus armour
Ancient ceremonial robes
Frozen key

Frozen key • Armadyl • Bandos • Saradomin • Zamorak

Weapons

Saradomin sword • Zamorakian spear • Armadyl crossbow • Steam battlestaff • Zaryte bow • Virtus wand • Book

Amulets
Books

Armadyl's assault • Zilyana's notes • The glory of general graardor • Nex's followers • Razulei's tale

Soulstones

Armadylean soulstone • Bandosian soulstone • Saradominist soulstone • Zamorakian soulstone