Patchy is a pirate who can be found south-west of the bank on Mos Le'Harmless. A book of piracy is required to speak with him unless Rocking Out has been completed.
Patchy can sew certain items together. These include:

It costs 500 coins to connect them, and 600 coins to take them apart.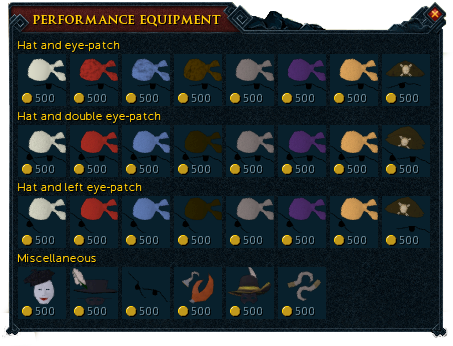 Eyepatches
Other
 Beret and mask
 Cavalier and mask
 Crabclaw and hook
Components
Ad blocker interference detected!
Wikia is a free-to-use site that makes money from advertising. We have a modified experience for viewers using ad blockers

Wikia is not accessible if you've made further modifications. Remove the custom ad blocker rule(s) and the page will load as expected.