The party music box is an item included with the Party pack, available at Solomon's General Store for 45 RuneCoins to members or 50 RuneCoins for free players. When placed by a player, it can be interacted with by dancing or listening to it. Multiples can be placed at once but they must be at least ten squares away from each other.
The music box disappears after having been placed for an hour. Any players still dancing or listening to it will continue to do so until interrupted even though the dancing animation stops after a while.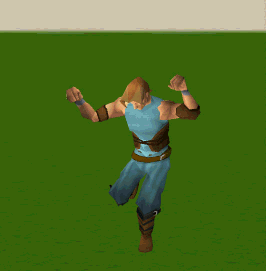 Ad blocker interference detected!
Wikia is a free-to-use site that makes money from advertising. We have a modified experience for viewers using ad blockers

Wikia is not accessible if you've made further modifications. Remove the custom ad blocker rule(s) and the page will load as expected.