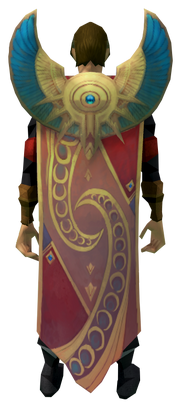 The Palapa cape is a cape override that was added with the Menaphos update on 5 June 2017. It is awarded to players by Urluk for completing certain tasks within the city. It is purely cosmetic, and does not have any special abilities.
Requirements
Edit
References
Edit
Ad blocker interference detected!
Wikia is a free-to-use site that makes money from advertising. We have a modified experience for viewers using ad blockers

Wikia is not accessible if you've made further modifications. Remove the custom ad blocker rule(s) and the page will load as expected.