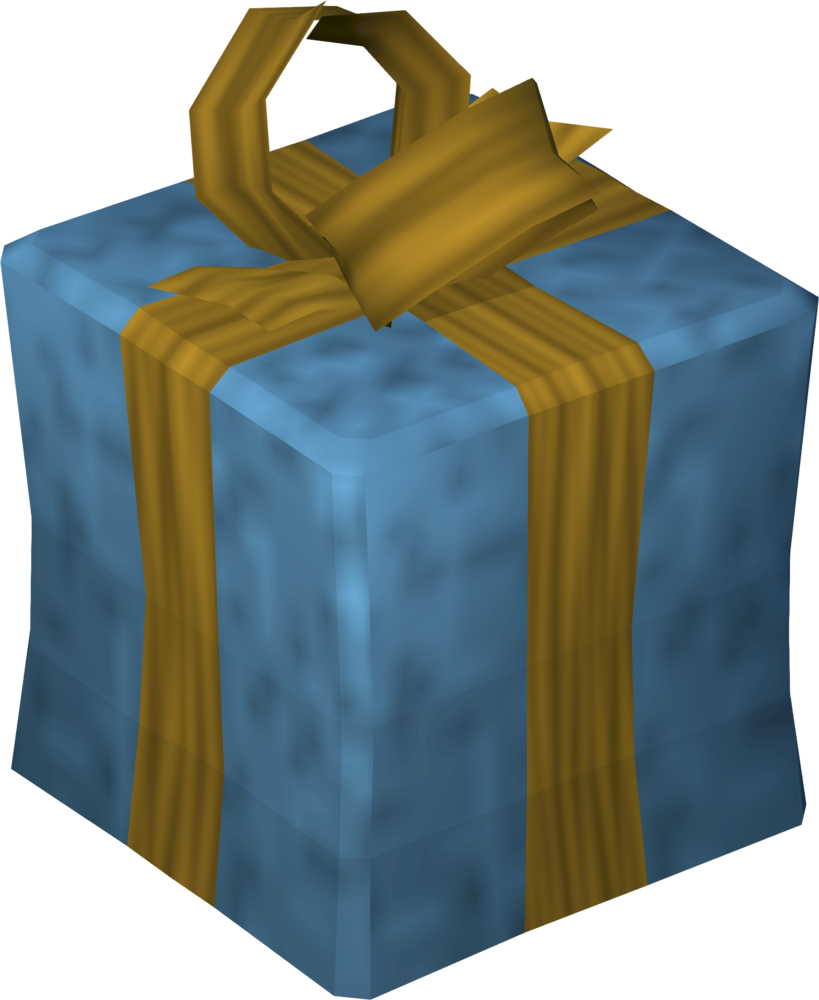 The Oxfam present is an item given by Thorvar Crittersmash for each bond he is donated throughout December 2014. The player who first obtains the present from Thorvar will have a Oxfam present (tradeable), which cannot be opened unless it is given to another player. The player who receives the present from a trade will then have a Oxfam present (received), which can be opened to receive 2 Treasure Hunter keys.
The Oxfam present does not need to be in a one-to-one trade for another Oxfam present; it can be given away for free or sold for coins or items. The current price of a Bond is 19,233,674, which values the Oxfam present at 2,564,489 for its two keys.
Ad blocker interference detected!
Wikia is a free-to-use site that makes money from advertising. We have a modified experience for viewers using ad blockers

Wikia is not accessible if you've made further modifications. Remove the custom ad blocker rule(s) and the page will load as expected.