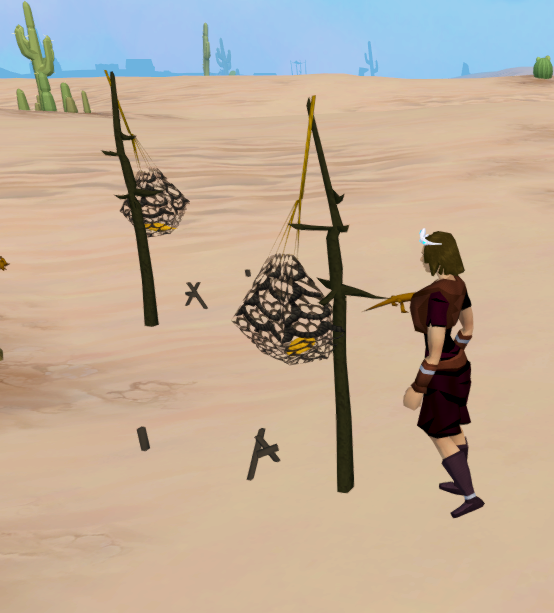 An orange salamander is a creature that can be caught using the Hunter skill. When caught, it becomes an orange salamander weapon for the Ranged skill.
Orange salamanders are found in the Uzer Hunter area. From Shantay Pass, head east then south and cross the bridge. Go east until you find the hunting grounds. Click on a young tree to set a trap using a small fishing net and rope. Marrentil tar may be used for bait. As the orange salamanders are located in the desert players need a water source such as 4-8 waterskins or an enchanted water tiara (requires the completion of Dealing with Scabaras). The Humidify spell from the Lunar spellbook can be used to refill waterskins or, you can find and cut healthy cacti to refill your waterskins.
Ad blocker interference detected!
Wikia is a free-to-use site that makes money from advertising. We have a modified experience for viewers using ad blockers

Wikia is not accessible if you've made further modifications. Remove the custom ad blocker rule(s) and the page will load as expected.