Ad blocker interference detected!
Wikia is a free-to-use site that makes money from advertising. We have a modified experience for viewers using ad blockers

Wikia is not accessible if you've made further modifications. Remove the custom ad blocker rule(s) and the page will load as expected.
The Oph. incubation scroll enables the use of the Oph. incubation special move for the Spirit cobra familiar. Oph. incubation scrolls are made by using Spirit cobra pouches on a Summoning obelisk, providing 0.1 Summoning experience and 10 Oph. incubation scrolls. If the Voice of Seren is active in the Amlodd District in Prifddinas, using the Prifddinas obelisk will give 12 scrolls per pouch.
374

Create XP
3.1
Use XP
3.1
Points
3
Shard return
Bogrog
6 (

150

)
Amlodd
6.6 (

165

)
Level
68
Pouch to scrolls
Pouch
Profit (VoS)

1,112


(

1,860

)
Ophidian Incubation
Edit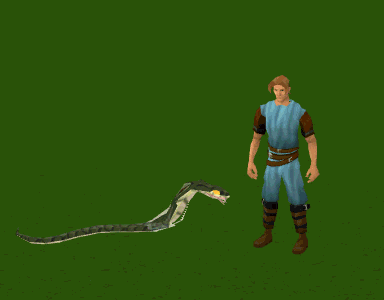 Ophidian Incubation is an effect generated via the Ophidian incubation scroll. In order to create this effect, a player must first have summoned a Spirit cobra.
The Ophidian Incubation effect uses up a scroll, and transforms a single egg from the player's inventory into a corresponding variety of Cockatrice egg. The following transformations take place:
Egg
Egg location
Produced cockatrice egg variant
GE Price
Chicken egg
Lumbridge basement food shop (requires Recipe for Disaster)
Cockatrice egg

1,778

Blue bird's egg
Found in a bird's nest (obtained via Woodcutting)
Saratrice egg

2,116

Red bird's egg
Found in a bird's nest (obtained via Woodcutting)
Zamatrice egg

1,941

Green bird's egg
Found in a bird's nest (obtained via Woodcutting)
Guthatrice egg

1,769

Raven egg
Found in a bird's nest (obtained via Woodcutting)
Coraxatrice egg

3,401

Penguin egg
Ask the penguin keeper at Ardougne zoo
Pengatrice egg

2,755

Vulture egg
Rare drop from a Vulture
Vulatrice egg

20,622
Disassembly
Edit
Regular familiar scrolls

Gold charm
Green charm
Crimson charm
Blue charm
Elder charm
 Siphon self
 Annihilate
Other
 Fetch casket
 Clay deposit
 Ghastly request
Dungeoneering familiar scrolls

Sundering strike
Poisonous shot
Aptitude
Glimmer of light
Snaring wave
Second wind