The onyx bracelet is made by using a gold bar, an onyx, and a bracelet mould on a furnace a with Crafting level of 84, earning 125 experience. It is the bracelet of the second highest gem quality in the game.
It is 1,542,901 coins cheaper in the Grand Exchange than the onyx and gold bar needed to make it; however, there are  virtually none traded, since it is unlikely that anyone would make an onyx bracelet (because of this huge loss).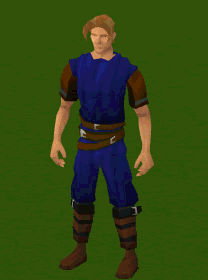 The bracelet has no bonuses of any kind until enchanted. If it is enchanted using the level 87 spell Enchant Level 6 Jewellery (earning 97 Magic experience), it becomes a Regen bracelet, which increases Life point regeneration to 3x the normal rate.
Combat Stats
Requirements
None
Class
Slot
None
Tier
None
Weapons
Main
Off
Damage
-
-
Accuracy
-
-
Style
-
Range
-
Attributes
Damage reduction
Armour
0
PvM:

0%

PvP:

0%

Life points
0
Style bonuses
Prayer
0

0

0

0

[FAQ] • [doc]
Onyx bracelet
-
125 XP
-
401,466
Requirements
Crafting level
84
Members only
Yes
Materials
Item
Quantity
Price
Total
Gold bar
1
397
397
Onyx
1
1,944,764
1,944,764
Total price
1,945,161
Disassembly
Edit
Despite using a gold bar, no gold is visible on the bracelet; it is entirely black.
Ad blocker interference detected!
Wikia is a free-to-use site that makes money from advertising. We have a modified experience for viewers using ad blockers

Wikia is not accessible if you've made further modifications. Remove the custom ad blocker rule(s) and the page will load as expected.