The onyx amulet is made by using an Onyx stone and a Gold bar on a furnace with an Amulet mould in your inventory, or on your tool belt. It requires a Crafting level of 90 and provides 165 experience when made. The amulet must be strung before wearing by using a ball of wool or the String Jewellery spell (Lunar spells are required to cast). Stringing provides 4 Crafting experience.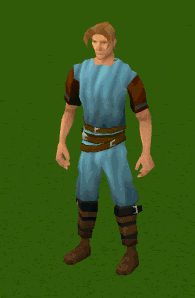 The Onyx amulet can be enchanted into an Amulet of fury by members through the use of the Enchant Level 6 Jewellery spell, or Onyx enchant tab made from a Lectern in a Player-owned house. The Assist System can also be used if the player assisting has a Magic level of 87 or higher.
Combat Stats
Requirements
None
Class
Slot
None
Tier
None
Weapons
Main
Off
Damage
-
-
Accuracy
-
-
Style
-
Range
-
Attributes
Damage reduction
Armour
0
PvM:

0%

PvP:

0%

Life points
0
Style bonuses
Prayer
0

0

0

0

[FAQ] • [doc]
Disassembly
Edit
Unstrung
Standard
Enchanted
Non-standard
Translation
Cosmetic
Alchemist's amulets
Others
Gems
Jewellery
Enchanted jewellery
Fletching
Ad blocker interference detected!
Wikia is a free-to-use site that makes money from advertising. We have a modified experience for viewers using ad blockers

Wikia is not accessible if you've made further modifications. Remove the custom ad blocker rule(s) and the page will load as expected.