Onyx amulet
Discuss

3
22,497pages
on this wiki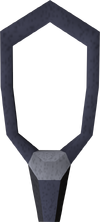 The Onyx amulet is made by using an Onyx stone and a Gold bar on a Furnace with an Amulet mould in your inventory, or in your toolbelt. It requires a Crafting level of 90 and provides 165 experience when made. The amulet must be strung before wearing by using a ball of wool or the String Jewellery spell (Lunar Magicks are required for this spell). Stringing provides 4 Crafting experience.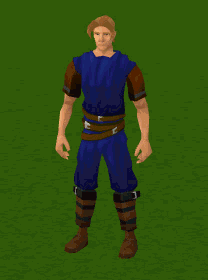 It is noted that Grum's Gold Exchange in Port Sarim doesn't buy or sell Onyx/Dragonstone rings, necklaces, or amulets; the store only buys/sells jewellery made of Diamond or lower. The Onyx amulet can be enchanted into an Amulet of Fury by members through the use of the Enchant Level 6 Jewellery spell, or Onyx enchant tab made from a Lectern in a Player-owned house. The Assist System can also be used if the player assisting has a Magic level of 87 or higher.
Combat Stats

| Class | Slot |
| --- | --- |
| None | |

Weapons
Main
Off
Damage
-
-
Accuracy
-
-
Type
-
-
Attributes
Armour rating

0

Life bonus

+0

Prayer bonus

0

Critical bonuses

0%

0%

0%

Compare item

[view] • [talk]
The ball of wool used to make this amulet seems to be stained black in the making of this amulet
Despite having to use a gold bar to make an Onyx Amulet, there is no gold visible on the model of the amulet.
In Runescape 2 Beta Onyx was called "Black". So it would be "Black amulet" not "Onyx amulet".
Unstrung

Gold • Sapphire • Emerald • Ruby • Diamond • Dragonstone • Onyx

Standard

Gold • Sapphire • Emerald • Ruby • Diamond • Dragonstone • Onyx

Enchanted

Magic (t) • Defence • Nature • Strength (t) • Power • Glory (t) • Fury (or)

Translation

Camulet • Catspeak (e) • Ghostspeak • Monkeyspeak (unstrung) • Manspeak • Cramulet

Others

Accuracy • Crone-made • Cat training medal • Desert(1)(2)(3)(4) • Farming • Glarial's • Gnome • Gofannon • Ice • Lunar • Pre-nature • Ranging • Salve (e) • Saradomin's hiss • Saradomin's murmur • Saradomin's whisper • Sköll amulet • Third-age • Yin Yang • Thingy