Small fishing net
Discuss

0
22,529pages
on this wiki
Redirected from Net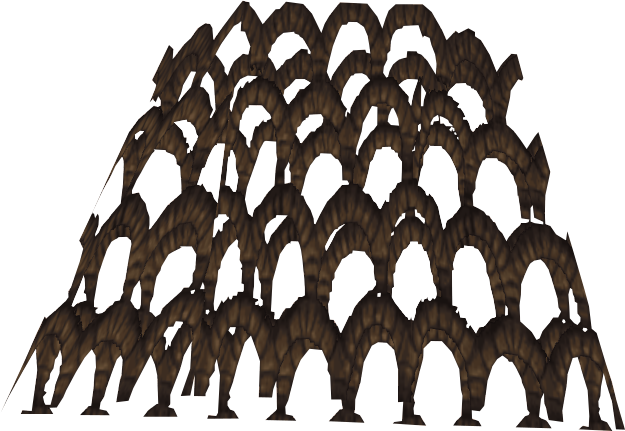 A small fishing net is used to catch fish such as shrimp, anchovies, karambwanji and monkfish. A small fishing net can be permanently stored in the tool belt. Nets can be purchased for 40 coins at:
Players can also buy the net in the Grand Exchange, but it's often in great demand and so quite hard to purchase.
Players receive a net on Evil Bob's random event island, in ScapeRune, but the net cannot be kept after the event. These nets are untradeable.
These also spawn in level 24 Wilderness near the Bandit Camp.
Up to 5 small fishing nets may be taken from Nyriki's crate for free.
The small fishing net, used along with a rope, can also be used in the Hunter skill to capture swamp lizards, salamanders, penguins (after Hunt for Red Raktuber), and baby squirrels.
The small fishing net is twice as expensive as a big fishing net, even though the big net would in theory be larger, and therefore more expensive to produce.
The icon of the small fishing net is larger than the big fishing net.
There seems to be an error currently (as of October 26, 2011) that makes both the small and big fishing nets invisible with any graphic settings under the "Manual Setup" section of "Graphics Settings."
Small fishing nets are very pricey on the Grand Exchange, ever since March 2011. This is possibly due to an update that happened in February 2011. Because of this, buying 28 fishing nets from Nicholas Angle gains  

3,304

coins of profit and players can do it twice, back to back, for a quick  

6,608

.