Ad blocker interference detected!
Wikia is a free-to-use site that makes money from advertising. We have a modified experience for viewers using ad blockers

Wikia is not accessible if you've made further modifications. Remove the custom ad blocker rule(s) and the page will load as expected.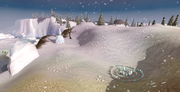 Introduction
Edit
Keldagrim has a massive population; in fact, it has some of the most NPCs of any city in Gielinor. From wealthy businessmen to low-life gamblers, Keldagrim's population is a varied group. This is one of its many distinctive features among the 'race-cities' of Gielinor (along with Lletya, Dorgesh-Kaan, Gu'Tanoth, etc.) - there's not even enough Cave Goblins in Dorgesh-Kaan to fill half of the homes there!
Note: A * after an NPC's name indicates that they can assign mini-tasks.
The Dwarves
Edit
The Black Guard
Edit
The Red Axe
Edit
Transportation
Edit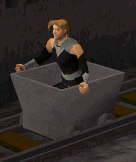 The Consortium
Edit
Store Owners
Edit
The Blast Furnace
Edit
Quest NPCs
Edit
Non-Dwarf NPCs
Edit