Mystic robes set
Discuss

0
22,497pages
on this wiki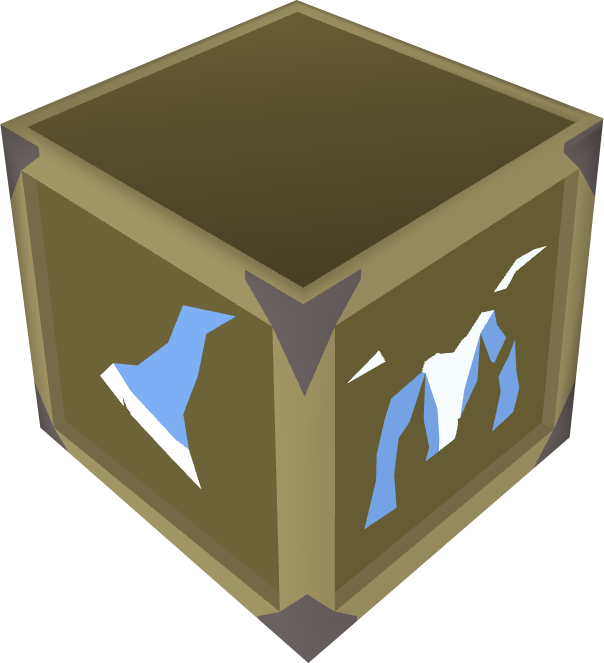 Mystic robes sets can be made by exchanging the blue and white version of a Mystic hat, Mystic robe top, Mystic robe bottom, Mystic gloves, and Mystic boots with a Grand Exchange clerk. The set's purpose is purely to save space and to use in the Grand Exchange. Players can exchange this with a Grand Exchange clerk to get the items listed above. Like all mystic robes, the components of this set require at least 40 Magic and 20 Defence to wear.
Mystic robes are a common choice in player versus player combat, as they are moderately cheap with decent magic bonuses.
The normal mystic robe set is cheaper than either the Light mystic robes set or the Dark mystic robes set, and is recommended as the three sets share the same bonuses.
Bonuses
Prices
| Icon | Item | Price | Direction | Low Alch | High Alch | Limit | Members | Details | Last updated |
| --- | --- | --- | --- | --- | --- | --- | --- | --- | --- |
| | Mystic hat (blue) | 8,850 | | 6,000 | 9,000 | 100 | | view • graph | 12:50, May 18, 2013 (UTC) |
| | Mystic robe top (blue) | 71,406 | | 48,000 | 72,000 | 100 | | view • graph | 13:09, May 18, 2013 (UTC) |
| | Mystic robe bottom (blue) | 47,336 | | 32,000 | 48,000 | 100 | | view • graph | 09:32, May 18, 2013 (UTC) |
| | Mystic gloves (blue) | 5,517 | | 4,000 | 6,000 | 100 | | view • graph | 07:17, May 18, 2013 (UTC) |
| | Mystic boots (blue) | 5,529 | | 4,000 | 6,000 | 100 | | view • graph | 07:30, May 18, 2013 (UTC) |
| | Mystic robes set | 159,502 | | 8 | 12 | 100 | | view • graph | 13:31, May 18, 2013 (UTC) |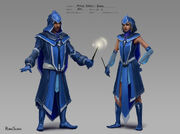 Standard

Melee

| | |
| --- | --- |
| Plateleg sets | Bronze • Iron • Steel • Black • Mithril • Adamant • Rune • Dragon chain • Dragon plate |
| Plateskirt sets | Bronze • Iron • Steel • Black • Mithril • Adamant • Rune • Dragon chain • Dragon plate |

Ranged

Green d'hide • Blue d'hide • Red d'hide • Black d'hide • Royal d'hide

Magic

Blue mystic • Light mystic • Dark mystic

Treasure Trails

Melee

| | |
| --- | --- |
| Plateleg sets | Black (t) • Black (g) • Adamant (t) • Adamant (g) • Rune (t) • Rune (g) • Guthix • Saradomin • Zamorak • Bandos • Ancient • Armadyl • Gilded • Third age • Rune (h1) • Rune (h2) • Rune (h3) • Rune (h4) • Rune (h5) • Adamant (h1) • Adamant (h2) • Adamant (h3) • Adamant (h4) • Adamant (h5) • Black (h1) • Black (h2) • Black (h3) • Black (h4) • Black (h5) |
| Plateskirt sets | Black (t) • Black (g) • Adamant (t) • Adamant (g) • Rune (t) • Rune (g) • Guthix • Saradomin • Zamorak • Bandos • Ancient • Armadyl • Gilded • Rune (h1) • Rune (h2) • Rune (h3) • Rune (h4) • Rune (h5) • Adamant (h1) • Adamant (h2) • Adamant (h3) • Adamant (h4) • Adamant (h5) • Black (h1) • Black (h2) • Black (h3) • Black (h4) • Black (h5) |

Ranged

Leather (t) • Leather (g) • Green d'hide (t) • Green d'hide (g) • Blue d'hide (t) • Blue d'hide (g) • Guthix • Saradomin • Zamorak • Bandos • Ancient • Armadyl • Third age

Magic
Prayer

Third age

Barrows

Ahrim's • Dharok's • Guthan's • Karil's • Torag's • Verac's • Akrisae's

Others

Initiate m • Initiate f • Proselyte m • Proselyte f • Rock-shell • Skeletal • Spined • Elite black • Dagon'hai • Splitbark • Infinity • Cannon