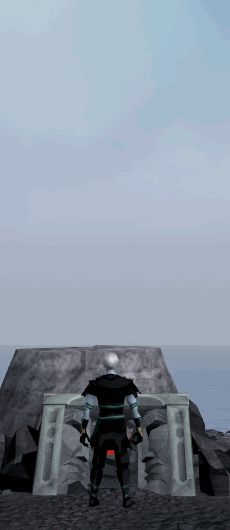 Mysterious entrances are pieces of interactive scenery that each require a certain Dungeoneering level to open. If one has the required Dungeoneering level, the door can teleport the player to a certain one of the 15 Resource dungeons.
The animation when teleporting is similar to that of Gatestone Teleport.
It seems to resemble 2 faces, also found on walls inside certain floors of Daemonheim, with the Daemonheim emblem in between.
Since the release of Runescape 3, the triangle on the mysterious entrance is yellow if "bloom" is activated in the graphics settings. However, on the mysterious door (the part of the passage that is in the resource dungeon), the triangle remains red with "bloom" activated.
Ad blocker interference detected!
Wikia is a free-to-use site that makes money from advertising. We have a modified experience for viewers using ad blockers

Wikia is not accessible if you've made further modifications. Remove the custom ad blocker rule(s) and the page will load as expected.