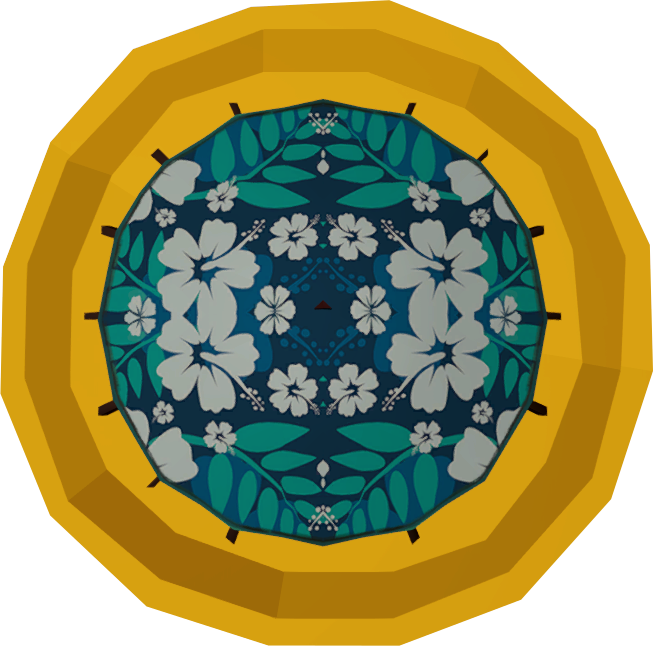 Maui parasol token is an item that can be obtained through activities during the Summer Beach Party or purchased through Flo for 50 RuneCoins. Activating it unlocks the Maui parasol and consumes the token.
Spring Fayre
Build A Beach
Summer Beach Party
Others
NPCs
Items
Rewards
Interactive scenery
Music
Treasure Hunter
Summer Beach Party
Ad blocker interference detected!
Wikia is a free-to-use site that makes money from advertising. We have a modified experience for viewers using ad blockers

Wikia is not accessible if you've made further modifications. Remove the custom ad blocker rule(s) and the page will load as expected.