25,744 articles since 8 April 2005.
24 July 2014
Common Trade Index
133.21 

 -1.14
Featured image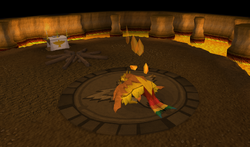 Phoenix Lair
A wounded Phoenix, lying in the centre of the ring.
More featured images...
Opinion poll
What do you think about the Authenticator?
Results of previous poll:
Total votes: 5,768
Which combat mode do you use the most?
I don't do combat very much. —

3.5%

201