Ad blocker interference detected!
Wikia is a free-to-use site that makes money from advertising. We have a modified experience for viewers using ad blockers

Wikia is not accessible if you've made further modifications. Remove the custom ad blocker rule(s) and the page will load as expected.
8 December 2016
Common Trade Index
101.47 

 -0.25
Opinion poll
Which of the following quest series would you most like to see continued?
Results of the previous poll
Which kind of holiday events do you prefer? (1,967 votes)
Traditional events —

92.1%

1812
Update-themed events —

7.9%

155
Featured image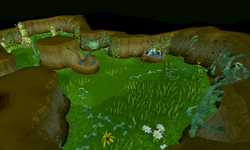 Solace can be found in the peace and silence of the grotto.