26,107 articles since 8 April 2005.
30 August 2014
Common Trade Index
125.69 

 -0.23
Featured image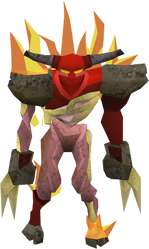 Tormented demon
An incredibly powerful demon magically tortured and bound to Lucien.
More featured images...
Opinion poll
What content should the wiki focus on next?
Results of previous poll:
Total votes: 3,002
What do you think about the Authenticator?
I like it. It protects accounts better than JAG. —

15.7%

472
I like it, but I wish I could choose between it and JAG —

12.4%

372
I do not like it. JAG protects accounts better and is less of a hassle. —

49.3%

1481
I don't care, as long as my account is safe. —

22.6%

677