THE




R

UNE

S

CAPE

  

W

IKI
The wiki devoted to RuneScape that anyone can edit.
35,316 articles since 8 April 2005.
Events
The Events Team will be hosting a Wilderness marathon on Saturday, 27 August – more info coming soon!
Do you have a suggestion for the Events Team? Share them here!
Opinion poll
How often do you use the official RuneScape Forums?
Results of the previous poll
Are you on board the hype train for the Mining/Smithing rework? (4,266 votes)
I have 99 already in one/both —

21.8%

930
23 August 2016
Common Trade Index
106.85 

 +0.11
Featured image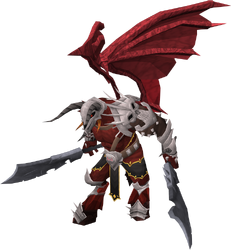 The brutal general of Zamorak.