The Magic skullball (long) is an item transformed from a magic skullball or any of its variants by choosing "Choose answers" and then the "Longer answers" option.
Responses
Edit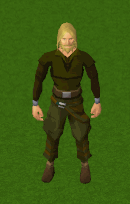 Absolutely.
Ask again another time.
Don't hold your breath.
I wouldn't have a clue.
I'd be lying if I said no.
Nothing interesting would happen.
Not so sure about that.
Seems probable.
Surely not.
The fortunes are with you.
Without a shadow of a doubt.
Yes, I'd say so.
Disassembly
Edit
Ad blocker interference detected!
Wikia is a free-to-use site that makes money from advertising. We have a modified experience for viewers using ad blockers

Wikia is not accessible if you've made further modifications. Remove the custom ad blocker rule(s) and the page will load as expected.