The Magic skullball (activities) is an item transformed from a magic skullball or any of its variants by choosing "Choose answers" and then the "Activities" option.
Responses
Edit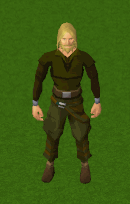 Free-to-Play:
Enjoy mass combat in Clan Wars.
Experienced runecrafters can play the Great Orb Project.
Fight for glory and rewards in the Duel Arena.
Match weapons and wits against your foe in Fist of Guthix.
Additional Members responses:
For organised warfare go to Castle Wars.
Train at the Brimhaven Agility Arena.
Slay for your team in Soul Wars.
Warriors of varied experience can play Pest Control.
If you like fishing, try the Fishing Trawler.
Anyone can play in the Burthorpe Games Room.
Accomplished cooks can race to brew rum in Trouble Brewing.
Test planning and reactions in the Sorceress's Garden.
For a hearty combat challenge, play Barbarian Assault.
Use your skills on the sacred clay in Stealing Creation.
Disassembly
Edit
Ad blocker interference detected!
Wikia is a free-to-use site that makes money from advertising. We have a modified experience for viewers using ad blockers

Wikia is not accessible if you've made further modifications. Remove the custom ad blocker rule(s) and the page will load as expected.