The magic ogre potion is a quest item that appears in the Watchtower quest. It is used to kill ogre shamans that live in the caves below Gu'Tanoth.
It is created when a Watchtower Wizard enchants a potion made from clean guam, jangerberries and ground bat bones.
Disassembly
Edit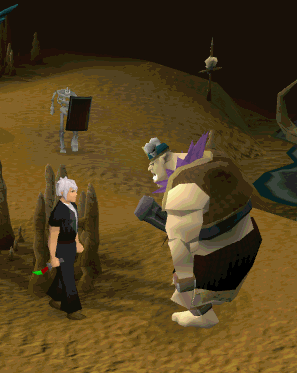 Unfinished potions
Combat potions
Recovery potions
Cures and antipoisons
Skill potions
Weapon poisons
Quests
Minigames
Other
Ad blocker interference detected!
Wikia is a free-to-use site that makes money from advertising. We have a modified experience for viewers using ad blockers

Wikia is not accessible if you've made further modifications. Remove the custom ad blocker rule(s) and the page will load as expected.