This article is about a stat that increased magical damage. For information on calculating damage, see
Ability damage
.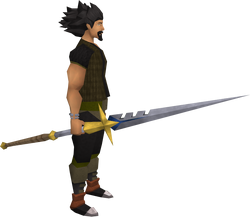 Magic Damage was an equipment statistic that existed before the Evolution of Combat. It functioned as a damage multiplier that increased the damage of magic spells. The effects of most equipped items can be seen at the bottom of the stats window (labelled Magic Damage: +x%).
Damage-boosting Equipment
Edit
Ad blocker interference detected!
Wikia is a free-to-use site that makes money from advertising. We have a modified experience for viewers using ad blockers

Wikia is not accessible if you've made further modifications. Remove the custom ad blocker rule(s) and the page will load as expected.