The lunar ring is a piece of lunar equipment worn in the ring slot. The lunar ring can be obtained during the Lunar Diplomacy quest, and its location is revealed to players through a riddle told by Selene, located near the centre of the Lunar Isle. A player must take a spade and travel outside the north side of the village to the west until they come to a bridge, and over that bridge is a blue flower which the player must dig on top of. The lunar ring may also be bought from the Oneiromancer after a player has completed the quest. The ring is useful in PvP situations, as it is quite inexpensive to get back and gives a slight armour bonus.
The lunar ring can be imbued for the price of 123,700 Mobilising Armies points, turning it into a lunar ring (i) by giving it to an officer in order to be enchanted.
Combat Stats
Requirements
Tier
40 , 60
60
Class
Slot
Attributes
Magic
Armour
19
Life points
0
Weapons
Main
Off
Prayer
0
Damage
-
-
Damage reduction
Accuracy
-
-
PvM:

0%

PvP:

0%

Style
-
Style bonuses
Range
-

0

0

13

[FAQ] • [doc]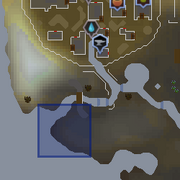 Armour
Weapons
Jewellery
 Amulet
 Ring (Imbued)
Other
 Ore
 Bar
 Suqah leather

Cosmetic

Helm
Torso
Legs
Gloves
Boots
Cape
Ad blocker interference detected!
Wikia is a free-to-use site that makes money from advertising. We have a modified experience for viewers using ad blockers

Wikia is not accessible if you've made further modifications. Remove the custom ad blocker rule(s) and the page will load as expected.