Lunar Isle is an island shaped like a crescent moon, located in the westernmost point of Gielinor. It is accessible for member players who have gone far enough into the Lunar Diplomacy quest. Lunar Isle is led by the Oneiromancer. The inhabitants of the island are mostly women, with the only three men on the island working in the bank. A seal of passage is required to talk to any of the NPCs on the island, before or during Lunar Diplomacy (except for 'Bird's-Eye' Jack, who is one of the bankers); otherwise, the player will be sent back to Rellekka. It is not required after the quest. The Astral Altar is located on this island.
The isle has a bank, a magic shop, and a clothes shop. Suqah live outside the town walls. These have a part in Lunar Diplomacy but are otherwise used for training. The isle is home of the Moon Clan, beings with magic coursing through their blood, who are bitterly at war with the Fremennik.
Getting to Lunar Isle
Edit
Players have several ways to reach the isle.
Teleportation
Edit
A seal of passage is not required for this transportation method, however, you must have completed the Fremennik Trials to board the ship.
Talk to Lokar on the westernmost dock of Rellekka, who will take the player to Pirates' Cove. Without a Seal of Passage, players can lie to Lokar and say they're only going to Pirates' Cove, then proceed to Lunar Isle, anyway.
Board the pirate ship, and talk to Captain Bentley to go on to Lunar Isle.
Fairy Rings
Edit
A seal of passage is not required for this transportation method. It is not needed for players teleporting to the isle.
Fairy ring

C•I•P

to Miscellania, walk south-east to the dock, and ride the southernmost boat to Rellekka.
Fairy ring

A•J•R

to the Fremennik Slayer Dungeon , walk north-west to Rellekka.
Notable features
Edit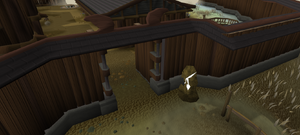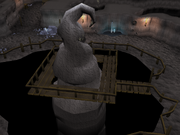 Music unlocked
Edit
The people
Edit
Part 5 of the Fremennik quest series
Personalities
Enemies
Items
Scenery
Rewards
Locations
Lunar Isle
Music
Related