The Lumbridge teleport tablet is an item that can be used by any player to teleport to the Lumbridge castle courtyard. Players can create this item on either an Eagle lectern, Teak eagle lectern, or Mahogany eagle lectern as long as they have 1 Law rune, 3 Air runes, 1 Earth rune, and 1 Soft clay and at least level 31 Magic.
The player who uses it does not need to have the relevant magic level to use this tablet.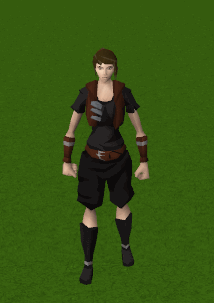 The following table shows the profit/loss made when using no staff, any air rune supplying staff, and any earth rune supplying staff to make a Lumbridge Teleport Tablet.
| Runes | Air Staff | Earth Staff |
| --- | --- | --- |
| -140 coins | 52 coins | -120 coins |
Lumbridge teleport
-
41 XP
-
954
Requirements
Magic level
31
Members only
Yes
Materials
Item
Quantity
Price
Total
Soft clay
1
517
517
Law rune
1
365
365
Air rune
3
64
192
Earth rune
1
20
20
Total price
1,094
Calculators/Tablet - profit (or loss) from creating a Magic tablet on a lectern in a Player-owned house.
Disassembly
Edit
Ad blocker interference detected!
Wikia is a free-to-use site that makes money from advertising. We have a modified experience for viewers using ad blockers

Wikia is not accessible if you've made further modifications. Remove the custom ad blocker rule(s) and the page will load as expected.