Lumber Yard Teleport scrolls are obtained from all levels of Treasure Trails clues. The scroll is destroyed when used and teleports the player to the Lumber Yard.
Due to the price they are rarely used except for rapid plank making and for the All Fired Up minigame (even here they aren't essential). They may come in handy for sawmill daily challenges. They are also a fast trip to Earth altar.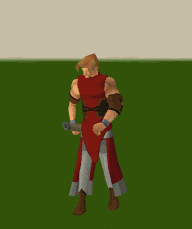 Disassembly
Edit
Ad blocker interference detected!
Wikia is a free-to-use site that makes money from advertising. We have a modified experience for viewers using ad blockers

Wikia is not accessible if you've made further modifications. Remove the custom ad blocker rule(s) and the page will load as expected.