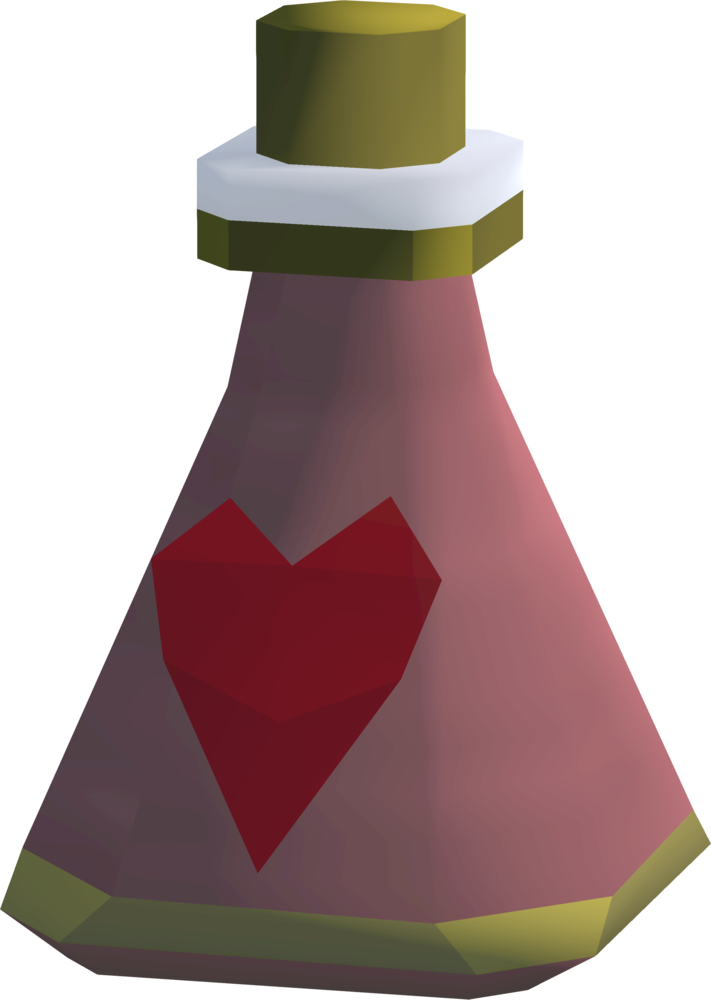 Love potions were items that can be obtained from collecting rose petals. Making it cost 10 petals and gives the message, "You make a love potion from 10 rose petals." While it was not tradeable, the ingredients required to make one were.
The potion gave a five-minute long experience bonus of 2% for the user of the potion, and 1% for the users around them, in a randomly chosen skill. Multiple potions were used to extend the duration to a maximum of thirty minutes. The experience-boosting effect stacked to a point where it was possible to obtain a 3% bonus by having two players activate theirs while within range of each other. For the latter to happen was however unlikely, since the boost was always in a random skill.
Unfinished potions
Combat potions
Recovery potions
Cures and antipoisons
Skill potions
Weapon poisons
Quests
Minigames
Other
Ad blocker interference detected!
Wikia is a free-to-use site that makes money from advertising. We have a modified experience for viewers using ad blockers

Wikia is not accessible if you've made further modifications. Remove the custom ad blocker rule(s) and the page will load as expected.