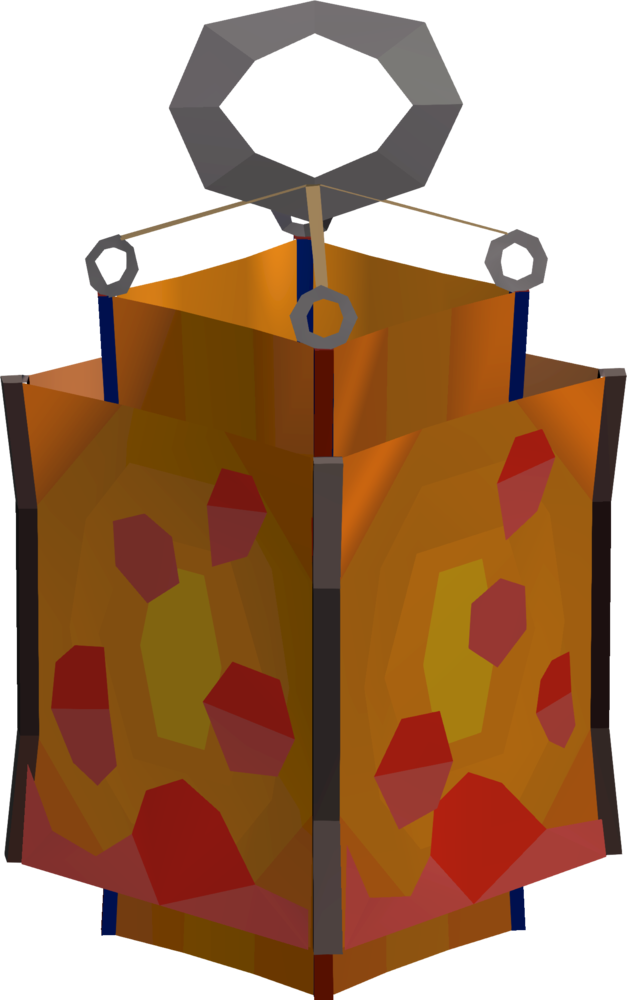 Lava Lanterns is a Treasure Hunter promotion, originally released in May 2016. In it lava lanterns can be obtained in place of regular fallen stars and XP lamps. They can can be released for both regular experience and bonus experience at the same time, and can be used on any skill that a XP lamp can be used on. They yield 200% of the experience that the lamp would give, split equally between experience and bonus experience.
Available prizes
Edit
Release history
Edit
Ad blocker interference detected!
Wikia is a free-to-use site that makes money from advertising. We have a modified experience for viewers using ad blockers

Wikia is not accessible if you've made further modifications. Remove the custom ad blocker rule(s) and the page will load as expected.