Constitution
Discuss

108
22,528pages
on this wiki
Redirected from LP
This article is about the skill that controls life points. For the old skill before the 3 March 2010 update, see
Hitpoints (historical)
.


The sound played when a player levels up the Constitution skill.
(
link
)
Constitution
(also known as
health
, previously
Hitpoints
or
HP
) is a
skill
that affects how many life points (LP) a player or monster has. Life points represent the amount of damage a player or monster can withstand before it dies.
Death
occurs when a player or monster's life points reach zero.
The current minimum requirement to be ranked (at approximately rank 624,294) on the hiscores for Constitution is level 15. As of 23 May 2013, there are 119,907 current members that have achieved level 99 in Constitution.
The maximum number of life points a player may have without any armour or boosts is 40 times their Constitution level. Players begin with a Constitution level of 10 and thus 400 life points, and their life points are increased by 40 for every Constitution level gained. As such, a player with level 99 Constitution has 3960 life points.
Maximum life points can be increased by wearing armour. Without temporary boosts, the highest life points is 11,628, achieved at 99 Constitution by wearing full Primal armour.
Outside Daemonheim and minigames, 10,360 life points (12,345 with rocktail soup and temporary bonfire boosts) may be reached by wearing Superior Armour from Player-owned Ports, Dungeoneering shield, Tracking gloves, Cape of legends and Glacor boots. For free players, it can achieve a maximum of 7,785 life points from non-degradeable defence level 50 equipment.
The number of life points a monster has varies between 40 and 480,000. The Demon Flash Mob Boss has the most life points, followed by The Kalphite King, the Queen Black Dragon, Nex tied with Char, the quest boss of The Firemaker's Curse, followed by the Corporeal Beast tied with Hati, Sköll and the Pest Queen, then Nomad, Har-Aken, Turkey (2009 Thanksgiving event), Decaying avatar, Kalphite Queen (the Kalphite Queen has two forms, with each 40,000 life points, effectively giving her 80,000 total life points), Glacor, Living rock patriarch, Skeletal horror, Tormented demon, Ice strykewyrm, Living rock striker, Kree'arra, Commander Zilyana, K'ril Tsutsaroth and General Graardor. The Party Demon has 200,000,000 lifepoints; however, it only appeared as a short event, and all use of lifepoints on the monster was exaggerated as a commemoration to Jagex having reached 200,000,000 registered accounts.
The monsters with the lowest amount of life points are the rabbits in the Enchanted Valley, Lucien during Temple of Ikov, and the Evil creatures from the quests The Eyes of Glouphrie and The Path of Glouphrie with only 1 Life point. The Steel Titan has the highest amount of life points for a summoning familiar at 7540 life points, followed by the Pack yak and Iron titan.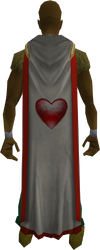 Any player or creature who is hit in a fight will have a life bar shown above them, which represents their life points. There are two colours on the bar: green and red. The green part of the bar is on the left and represents how many life points the player has remaining. The red part of the bar appears on the right and represents how much damage has been taken away from their maximum life points. This allows an easy estimation of the percentage of health a player has left.
Players may look to the top-right of their RuneScape screen (to the left of the minimap) to check how many life points they have remaining. They will be alerted when their life points drop to 25% or lower as the Life points status globe will start to pulse. Due to a recent hidden update, players are now further warned that their life points are getting low (25% or less of total LP) through the addition of a beating heart sound effect which accompanies the pulsing animation until health is restored above 25%. (This is a very common device in video games and is almost always used to show that the player is near death or that another similarly dramatic event is occurring).
Hitsplats
Edit
Poison (Members only)
Edit
A player may become poisoned during a fight. This effect will continue to reduce life points periodically, even after the fight is over. The body's natural defences will gradually neutralise the poison, however.
For instance, if a player is hit by another player wielding a poisoned dagger or spear, they would be hit for 48 damage initially, then 46, then 44, and so on until the damage hits 10, by which time the player would have been naturally cured of the poison. Players may cure the poison at any time with an antipoison potion made using the Herblore skill. Please note that the higher levelled antiposions will give a player temporary immunity to any poison-based attack. This is especially useful in the Pyramid Plunder Thieving Minigame.
Please also note that if you are poisoned in a Members' server but then switch to a Free server, you WILL remain poisoned with no way to cure it (aside from eating food to offset the damage) until you switch back to a Members' server.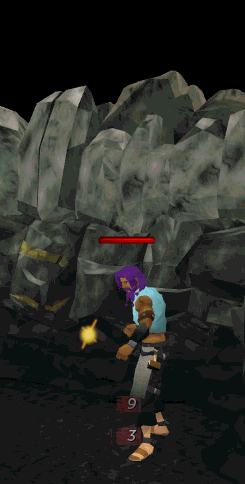 If a player is in Pest Control, in a player-owned house, duelling another player at the Duel Arena, or playing any other safe minigame, he or she will not lose any items on death, and will respawn in a designated location with all items retained.
A ring of life can also teleport the player safely back to the chosen respawn point automatically upon reaching 10% or below their maximum LP. There are three exceptions: either the player was hit for more than 10% of his or her maximum LP, is beyond level 30 in the deep wilderness, or is in a safe minigame with no danger of losing his or her items. A Ring of Life can only be used once before its charge is finished.
In addition, if a player is in the Wilderness, upon death, he or she loses ALL of his or her items carried at the time instead of the usual all but three. However, if a player in the Wilderness dies while the Protect Item Prayer is on, he or she keeps ONE item (one more than the usual, which is zero if the player is in the Wilderness).
Respawning
Edit
When a player dies, he or she will respawn, meaning he or she will live again. Normally, the player will keep three of his or her items (s)he was carrying (see above for exceptions).
Free players, can choose to respawn in Lumbridge, or at the last major hub.
For members, they will initially have the same options, but can gain additional ones by completing quests:
Earning experience
Edit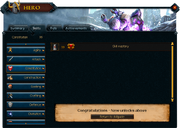 To earn experience in Constitution, a player has to fight or do a quest that rewards Constitution experience. Alternatively, one could use an item that gives a specific amount of experience (for example, experience lamps or quest rewards).
When fighting, a player receives Constitution experience upon the kill. The amount of experience earned is found using the formula
. The sole exception to this is when a player uses a Dwarf Multicannon as it gives half the range experience normally received and no Constitution experience. Constitution experience is earned at one third the rate of Attack, Ranged, Strength and Defence, making this one of the slowest skills to train, although it may be gained fast if you are focusing on Attack, Strength, Defence, Ranged or Magic too.
The quickest way to earn Constitution experience is the Soul Wars minigame. By using Soul Wars, achieving 99 Constitution at a low combat level of 4 is possible, thus being the lowest combat level possible with a Constitution cape. (Constitution no longer affects combat level in EoC.)
Prayer cannot help train Constitution, however using the Rapid Heal or Rapid Renewal prayers, or the Soul Split Ancient Curse can help to restore health if you've lost some.
Recovering life points
Edit
A player can heal to restore their life points back to or even over its maximum. There are a number of ways to do this:
Let it recharge on its own. A player will naturally heal at the rate of roughly 1 life points per 1000 max life points every six seconds (rounded down) when not in combat. The natural regeneration rate can be boosted by a number of methods. Resting restores 1% of life points every 6 seconds. The prayers Rapid Heal and Rapid Renewal reduce the time it takes to naturally regenerate Life points. The Regen bracelet triples the rate at which life points naturally restore (only natural. does not apply to resting.) The lunar spell Dream and Regeneration aura also increase life point recovery (The amount post EOC is currently unknown.)
The recovery rate for life points, in life points per minute, is given by adding natural regeneration (max life points divided by 1000. rounded down) to any regeneration increases (Rest has its own seperate timer.) and multiplying by 10, then multiplying by 2 if using rapid heal, and 5 if using rapid renewal.
* Resting, listening to a musician, and the dream spell cannot be combined.
** The Rapid renewal and rapid heal prayer cannot be used together.
† Resting near a musician is currently bugged. you only gain 1 life point per 6 seconds whilst resting near a musician, as opposed to the 1% life points per 6 seconds when you are resting anywhere else.
The maximum life point recovery rate without a familiar is 2510.5 a minute, using the best available equipment for maximum life points, having 99 constitution, wearing a regen bracelet, and using rapid renewal to cut the natural healing interval to a fifth of its normal time, and resting at the same time. For free to play the maximum life point regeneration, without using degrading equipment, is 918.5 life points a minute.
All restorations run on separate clocks. Resting/Listening to music/moving status on player is updated by one clock while the players natural regeneration is one a second clock. This second clock can be sped up using Rapid heal and Rapid renewal.
Eating food. Players can eat food to heal their Life points. Eat food around your level, as the "best" food will still heal SAME as food around your level.
Drinking Potions. Members have access to Saradomin Brews, which heal up to 500 of a player's total life points and adds it to their life points. This can exceed their limit.
Passive effects. Some weapons have passive effects that recover life points, such as the Enhanced excalibur and Saradomin Godsword. Additionally, the Guthan's set effect will occasionally heal a player by the amount they hit.
The monks at the Monastery and Entrana will heal players if they ask them. They heal 20% of the player's life points level.
The nurses Sabreen and A'abla and Surgeon Tafani at the infirmary north of Al-Kharid Duel Arena will heal players if asked.
Two lunar spells can be cast to heal other players while within a multicombat zone: Heal Other, level 92 magic needed, and Heal Group, level 95 magic needed.
Die. When a player dies, they respawn at full health and full energy. This is not recommended unless the player has banked all items and wants to go to an area near their respawn point.
A player can use a bracelet of regeneration which doubles life points recovery rate. When used in conjunction with the prayer rapid heal, it triples to 30 lifepoints per minute.
Using Soul Split (one of the Ancient Curses, level 92 Prayer required) adds 1/5th of damage dealt back to lifepoints. Since this method needs high hits to heal fast, it can be used together with Turmoil. It is risky to use versus NPC capable of dealing high and/or frequent damage though. Used right, it is a great and potion-saving alternative against monsters usually fought with activated protection prayers or deflection curses.
Returning to a safe town. Life points are automatically recovered to maximum upon return to a safe town (like Edgeville) and using the bank.
The two Summoning familiars, the Void spinner and the Bunyip, will heal a player over time, for 10 life points per 15 seconds and 20 life points per 15 seconds, respectively. The Unicorn stallion will heal 15% of the player's life points by using its special move, Healing Aura.
Temporary boosts
Edit
Boosts to life points
Edit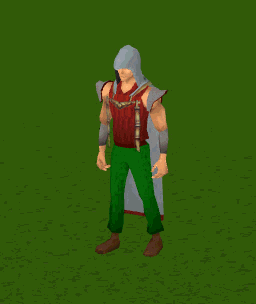 Bonfires - 1% to 5% of LP for 6 min to 60 min percent corresponding to your firemaking level, time corresponding with type of logs used.
Boosts to Constitution
Edit
If you levelled Constitution before the 3 March 2010 update, it would show Hitpoints in your Adventurer's Log. It was changed to Constitution the following day.
When RuneScape 2 was released, the experience required for level 10 in any skill was increased slightly. This meant that characters that had not gained Constitution experience in RuneScape Classic were brought to RuneScape 2 with only level 9 Hitpoints. Despite this, the players were still level 3 combat (Now 4 in Evolution of Combat). These players would not be able to use any Constitution abilities after the Evolution of Combat's release.
In Barbarian assault It is possible to heal 1/2 Life points. This may mean Life points also contain a hidden decimal point
Currently, even after achieving level 99 in constitution, players still get an indication that they are advancing toward a new level when Constitution xp is gained. This is likely a glitch.
Free-to-play skills

| | |
| --- | --- |
| Combat skills | Attack • Strength • Defence • Ranged • Prayer • Magic • Constitution |
| Other skills | Crafting • Mining • Smithing • Fishing • Cooking • Firemaking • Woodcutting • Runecrafting • Dungeoneering |

Member skills

Agility • Herblore • Thieving • Fletching • Slayer • Farming • Construction • Hunter • Summoning

Former skills
Upcoming