Ad blocker interference detected!
Wikia is a free-to-use site that makes money from advertising. We have a modified experience for viewers using ad blockers

Wikia is not accessible if you've made further modifications. Remove the custom ad blocker rule(s) and the page will load as expected.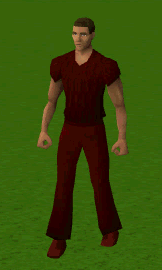 Item shards are obtained from certain monsters while having CoinShare on. When a rare drop is given by the monster, 120 item shards are divided up among the involved players and sent to their banks. 120 shards can then be combined to give the original item. Despite this, the overwhelming majority of the time, 120 shards are worth more than any of the matching items - this is usually due to extremely low Grand Exchange trade volume, meaning the price does not update; shards like this have a Grand Exchange value that is not representative of their actual value.
| Icon | Shard | Price | Icon | Item | Price | Profit | Monster |
| --- | --- | --- | --- | --- | --- | --- | --- |
| | Arcane sigil shard | 40,000 | | Arcane sigil | 4,535,147 | -264,853 | Corporeal Beast |
| | Archers' ring shard | 465 | | Archers' ring | 47,467 | -8,333 | Dagannoth Supreme |
| | Armadyl buckler shard | 230 | | Armadyl buckler | 2,268,726 | 2,241,126 | Kree'arra |
| | Armadyl chainskirt shard | 42,009 | | Armadyl chainskirt | 3,764,586 | -1,276,494 | Kree'arra |
| | Armadyl chestplate shard | 41,584 | | Armadyl chestplate | 3,863,262 | -1,126,818 | Kree'arra |
| | Armadyl crossbow shard | 16,751 | | Armadyl crossbow | 2,937,782 | 927,662 | Commander Zilyana |
| | Armadyl helmet shard | 5,116 | | Armadyl helmet | 2,330,661 | 1,716,741 | Kree'arra |
| | Armadyl hilt shard | 12,873 | | Armadyl hilt | 2,300,268 | 755,508 | Kree'arra |
| | Bandos chestplate shard | 22,311 | | Bandos chestplate | 3,249,573 | 572,253 | General Graardor |
| | Bandos helmet shard | 4,912 | | Bandos helmet | 147,495 | -441,945 | General Graardor |
| | Bandos hilt shard | 2,490 | | Bandos hilt | 300,403 | 1,603 | General Graardor |
| | Bandos tassets shard | 17,624 | | Bandos tassets | 1,693,471 | -421,409 | General Graardor |
| | Berserker ring shard | 3,378 | | Berserker ring | 170,484 | -234,876 | Dagannoth Rex |
| | Blade of avaryss shard | 19,504 | | Blade of Avaryss | 971,128 | -1,369,352 | Twin Furies |
| | Blade of nymora shard | 33,584 | | Blade of Nymora | 1,170,333 | -2,859,747 | Twin Furies |
| | Crest of seren shard | 157,049 | | Crest of Seren | 18,811,903 | -33,977 | Helwyr |
| | Crest of sliske shard | 124,684 | | Crest of Sliske | 18,391,130 | 3,429,050 | Gregorovic |
| | Crest of zamorak shard | 70,001 | | Crest of Zamorak | 10,152,947 | 1,752,827 | Twin Furies |
| | Crest of zaros shard | 134,879 | | Crest of Zaros | 21,276,329 | 5,090,849 | Vindicta |
| | Divine sigil shard | 10,501 | | Divine sigil | 6,284,289 | 5,024,169 | Corporeal Beast |
| | Dormant anima core helm shard | 2,092 | | Dormant Anima Core helm | 114,776 | -136,264 | Generals within the Heart of Gielinor |
| | Dormant anima core body shard | 10,468 | | Dormant Anima Core body | 117,774 | -1,138,386 | Generals within the Heart of Gielinor |
| | Dormant anima core legs shard | 3,297 | | Dormant Anima Core legs | 117,574 | -278,066 | Generals within the Heart of Gielinor |
| | Dragon hatchet shard | 6,889 | | Dragon hatchet | 1,616,470 | 789,790 | Dagannoth Kings |
| | Dragon limbs shard | 107,200 | | Dragon limbs | 10,804,023 | -2,059,977 | Tormented demon |
| | Dragon rider lance shard | 176,867 | | Dragon Rider lance | 26,350,006 | 5,125,966 | Vindicta |
| | Drygore longsword shard | 187,443 | | Drygore longsword | 19,275,937 | -3,217,223 | Kalphite King |
| | Drygore mace shard | 57,611 | | Drygore mace | 11,748,570 | 4,835,250 | Kalphite King |
| | Drygore rapier shard | 100,863 | | Drygore rapier | 13,611,538 | 1,507,978 | Kalphite King |
| | Elysian sigil shard | 182,038 | | Elysian sigil | 8,800,567 | -13,043,993 | Corporeal Beast |
| | Garb of subjugation shard | 36,110 | | Garb of subjugation | 2,842,854 | -1,490,346 | K'ril Tsutsaroth |
| | Gown of subjugation shard | 33,378 | | Gown of subjugation | 2,089,743 | -1,915,617 | K'ril Tsutsaroth |
| | Hood of subjugation shard | 1,616 | | Hood of subjugation | 700,014 | 506,094 | K'ril Tsutsaroth |
| | Off-hand drygore longsword shard | 131,071 | | Off-hand drygore longsword | 16,729,069 | 1,000,549 | Kalphite King |
| | Off-hand drygore mace shard | 77,500 | | Off-hand drygore mace | 14,021,424 | 4,721,424 | Kalphite King |
| | Off-hand drygore rapier shard | 137,443 | | Off-hand drygore rapier | 16,236,816 | -256,344 | Kalphite King |
| | Off-hand shadow glaive shard | 57,907 | | Off-hand shadow glaive | 5,520,656 | -1,428,184 | Gregorovic |
| | Pernix body shard | 145,100 | | Pernix body | 19,961,760 | 2,549,760 | Nex |
| | Pernix boots shard | 43,113 | | Pernix boots | 15,939,188 | 10,765,628 | Nex |
| | Pernix chaps shard | 95,538 | | Pernix chaps | 18,940,474 | 7,475,914 | Nex |
| | Pernix cowl shard | 5,459 | | Pernix cowl | 5,928,442 | 5,273,362 | Nex |
| | Pernix gloves shard | 35,317 | | Pernix gloves | 3,237,235 | -1,000,805 | Nex |
| | Pneumatic gloves shard | 56,279 | | Pneumatic gloves | 2,362,073 | -4,391,407 | Automaton Tracer |
| | Saradomin hilt shard | 79,167 | | Saradomin hilt | 10,127,779 | 627,739 | Commander Zilyana |
| | Saradomin sword shard | 1,591 | | Saradomin sword | 211,532 | 20,612 | Commander Zilyana |
| | Saradomin's hiss shard | 1,150 | | Saradomin's hiss | 69,330 | -68,670 | Commander Zilyana |
| | Saradomin's murmur shard | 8,651 | | Saradomin's murmur | 119,717 | -918,403 | Commander Zilyana |
| | Saradomin's whisper shard | 7,685 | | Saradomin's whisper | 115,090 | -807,110 | Commander Zilyana |
| | Seers' ring shard | 1,771 | | Seers' ring | 87,814 | -124,706 | Dagannoth Prime |
| | Seismic singularity shard | 1,023,655 | | Seismic singularity | 117,119,733 | -5,718,867 | Vorago |
| | Seismic wand shard | 1,658,446 | | Seismic wand | 195,230,172 | -3,783,348 | Vorago |
| | Shadow glaive shard | 75,792 | | Shadow glaive | 6,985,788 | -2,109,252 | Gregorovic |
| | Spectral sigil shard | 6,567 | | Spectral sigil | 484,642 | -303,398 | Corporeal Beast |
| | Static gloves shard | 58,623 | | Static gloves | 2,664,427 | -4,370,333 | Automaton Guardian |
| | Torva boots shard | 80,001 | | Torva boots | 15,276,636 | 5,676,516 | Nex |
| | Torva full helm shard | 74,791 | | Torva full helm | 5,150,856 | -3,824,064 | Nex |
| | Torva gloves shard | 49,428 | | Torva gloves | 5,323,825 | -607,535 | Nex |
| | Torva platebody shard | 207,470 | | Torva platebody | 27,279,423 | 2,383,023 | Nex |
| | Torva platelegs shard | 130,000 | | Torva platelegs | 20,372,342 | 4,772,342 | Nex |
| | Tracking gloves shard | 61,271 | | Tracking gloves | 1,377,088 | -5,975,432 | Automaton Generator |
| | Virtus book shard | 44,637 | | Virtus book | 5,722,160 | 365,720 | Nex |
| | Virtus boots shard | 36,803 | | Virtus boots | 7,500,316 | 3,083,956 | Nex |
| | Virtus gloves shard | 43,732 | | Virtus gloves | 5,854,236 | 606,396 | Nex |
| | Virtus mask shard | 33,890 | | Virtus mask | 5,879,453 | 1,812,653 | Nex |
| | Virtus robe legs shard | 54,318 | | Virtus robe legs | 12,068,153 | 5,549,993 | Nex |
| | Virtus robe top shard | 41,824 | | Virtus robe top | 12,473,691 | 7,454,811 | Nex |
| | Virtus wand shard | 12,501 | | Virtus wand | 6,129,652 | 4,629,532 | Nex |
| | Wand of the cywir elders shard | 188,865 | | Wand of the Cywir elders | 17,666,048 | -4,997,752 | Helwyr |
| | Ward of subjugation shard | 213 | | Ward of subjugation | 563,472 | 537,912 | K'ril Tsutsaroth |
| | Warrior ring shard | 1,368 | | Warrior ring | 79,385 | -84,775 | Dagannoth Rex |
| | Zamorak hilt shard | 2,496 | | Zamorak hilt | 558,655 | 259,135 | K'ril Tsutsaroth |
| | Zamorakian spear shard | 10,608 | | Zamorakian spear | 928,001 | -344,959 | K'ril Tsutsaroth |
| | Zaryte bow shard | 408,446 | | Zaryte bow | 16,791,080 | -32,222,440 | Nex |
Weapons
Armour
Other