Inferno adze
Discuss

57
22,498pages
on this wiki

The inferno adze is a reward from the All Fired Up minigame. Players need to have all 14 beacons lit at the same time to obtain this reward. The adze was the first hybrid tool in the game. It functions as a Dragon hatchet while woodcutting and as a Rune pickaxe while mining.
There is a requirement of 92 Firemaking to obtain and use the inferno adze. To use the adze as a hatchet, players need 61 Woodcutting. To use it as a pickaxe, players need 41 Mining. There is no combat requirement to wield the adze though.
Should one lose the inferno adze, they must light all the 14 beacons again to re-obtain it. Lighting all the beacons while already having the inferno adze does not reward the player with another one. Even if a player obtained the inferno adze at level 86 (using an orange spicy stew), one cannot wield it until level 92 firemaking. Interestingly enough it still works to chop wood and mine ores; however, any wood chopped using the adze before reaching level 92 firemaking does not have a chance to be immediately burnt.
If you die with the inferno adze it will not appear under your gravestone.
Combat Stats

| Class | Slot |
| --- | --- |
| Unknown edit | |

Weapons
Main
Off
Damage
-
-
Accuracy
-
-
Type
-
-
Attributes
Armour rating

0

Life bonus

+0

Prayer bonus

0

Critical bonuses

0%

0%

0%

Compare item

A player wielding the inferno adze

[view] • [talk]
Special effect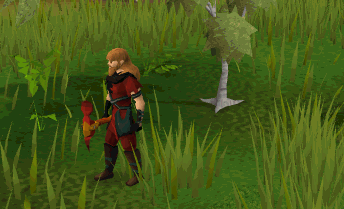 While woodcutting, the adze has 1/3 chance of instantly incinerating a log as it is cut. If this happens, the log is instantly burned leaving no ashes behind and giving the player full Woodcutting and Firemaking experience, including any bonus experience from the Ring of fire and the Flame gloves. This makes the inferno adze an excellent tool for training Woodcutting and Firemaking in conjunction, and the reduced time banking enables faster Woodcutting experience. However, when chopping more valuable logs such as magic logs, it may be undesirable for them to be destroyed, which makes the inferno adze less suitable for those who wish to train their Woodcutting for a profit. When using the adze as a pickaxe there is no special effect although it takes level 41 Mining and level 92 Firemaking to use it.
When the Inferno Adze is used to cut down Jade Root at Jadinko Lair, it's effect changes from 33% to 33% for each root cut, that means you will probably burn at least one of the roots everytime [with an 80% chance of burning at least one of the 4 roots]. There is also a probability of burning more than one root, giving exp for every root it burns (Eg: If the effect incinerates 2 of 4 roots, it will give 81 Woodcutting XP + 775,4 Firemaking XP, with a total of 856,4 XP.)
Note: The double experience bonus of a Penance horn does not have any effect when the adze incinerates.
Trivia
If both a hatchet and an inferno adze are in a player's inventory, the player's character will use the best hatchet available instead of the inferno adze.
For a short time, the inferno adze could be used as a pickaxe in free to play worlds.
The adze can neither be used to mine obsidian stone slabs nor cut trees on Miscellania or Etceteria. The player would say "I don't think I should use the Inferno Adze in here, since there is a chance I might set the logs on fire." upon attempting to chop maple trees on Miscellania.
If you're wearing the Seer's headband, and you chop a normal tree with the inferno adze, when the adze's burn effect occurs, it will burn both logs. However, you will only get Firemaking xp from one of the logs; not both. This might be a glitch.
If a player has a Firemaking level lower than 92, then that adze will still function as a hatchet but the adze will be un-wieldable and its incineration effect will NOT activate.
The inferno adze's requirement of 92 Firemaking was the highest skill level needed to wield any piece of equipment, excluding the skillcapes, before the introduction of Dungeoneering equipment and the Elite Achievement Diaries.
The adze will not burn any scrapey tree logs or regular logs cut during the Trouble Brewing minigame.
The Inferno adze will not burn logs with the woodcutting animation from Solomon's General Store activated. This could be a bug.
See also
Metal
Gilded

Gilded bronze • Gilded iron • Gilded steel • Gilded mitril • Gilded adamant • Gilded rune • Gilded dragon

Others

Sacred clay • Inferno adze