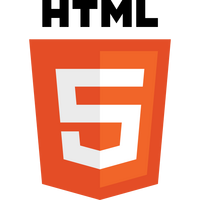 HTML5
is the fifth revision of the
Hyper Text Markup Language
and will be integrated along with
Java
in the upcoming updates for
RuneScape 3
. The implementation of HTML5 is promised to make the game run faster and with better graphics.
[1]
It will also allow for RuneScape to be playable on mobile devices and tablets.
[2]

On 17 April 2013 the Beta of RuneScape 3 was opened up for a select group of players. It initially had a NDA attached to it, but that was lifted very soon afterwards. Improved graphics such as further render distance can already be observed in this beta.
On 18 February 2013, Jagex released the RuneScape Bestiary on their website. It provided the first look to users on how HTML5 would provide a new system for how graphics worked. Players who had Google Chrome (the only major browser that would run the bestiary properly) were able to view 3D models from a large library of NPCs that was displayed with the markup language.
References
Edit
^ Jagex. "Fourth Official Live Q&A - The Future of RuneScape". 30 September 2012. RuneScape News.

*