The Heroes' Guild mine is a mine located in the basement of the Heroes' Guild. It is notable because it contains two of only six Runite ore rocks found outside of the Wilderness which has two. Therefore the rune ore is rarely left spawned, as rune-miners often time the spawns and wait for the ore to spawn in anticipation. Located in the basement of the Heroes' Guild south of the mine contains:
There are several Giant bats around the mine. Players must complete the Heroes' Quest to enter the Heroes' Guild. The nearest bank is in the Rogues' Den or the Warriors' Guild, though a teleport may be a better idea if using a games necklace to return to Burthorpe.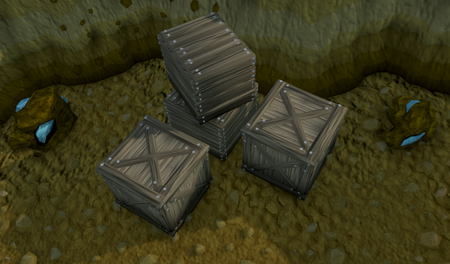 Asgarnia
Fremennik Province
Kandarin
Karamja
Kharidian Desert
Misthalin
Wilderness
Dwarven Mines
Other
Ad blocker interference detected!
Wikia is a free-to-use site that makes money from advertising. We have a modified experience for viewers using ad blockers

Wikia is not accessible if you've made further modifications. Remove the custom ad blocker rule(s) and the page will load as expected.