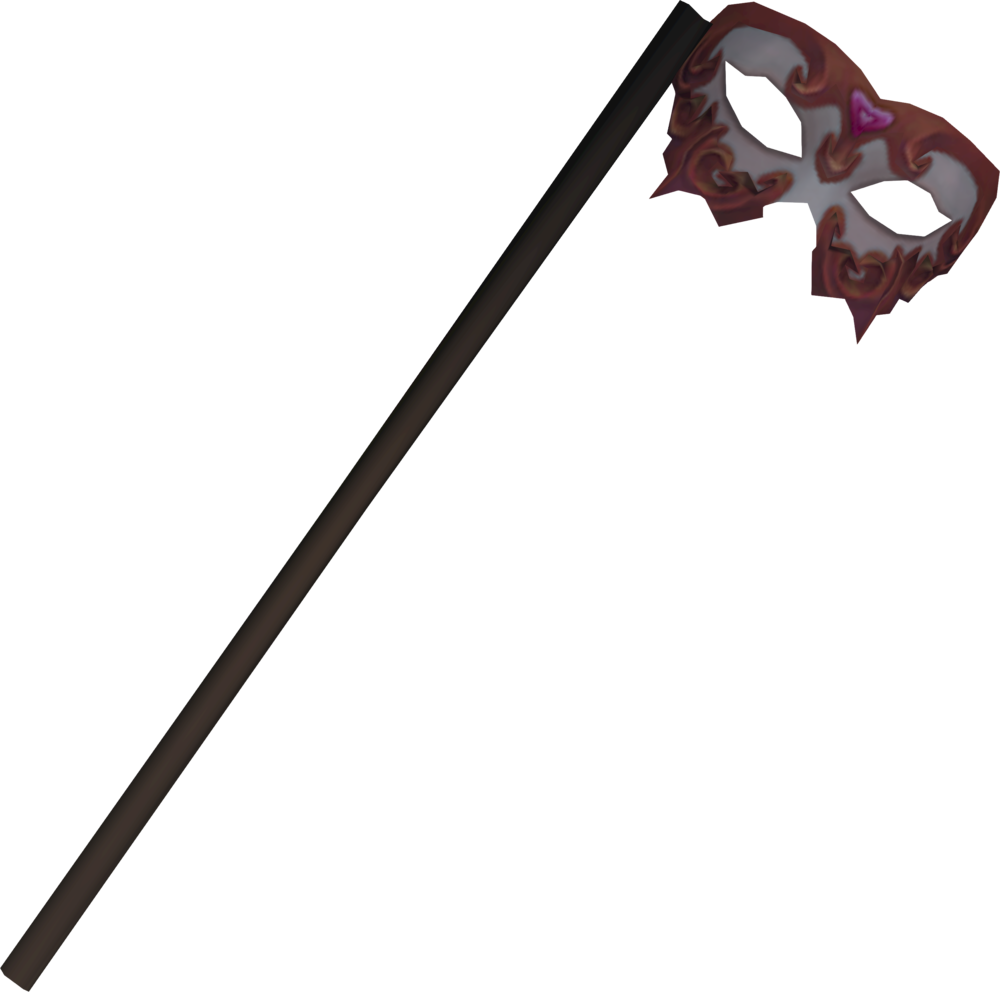 A handheld masquerade mask is an item involved with the 2016 Valentine's Treasure Hunter promotion. When the handheld masquerade mask is equipped, the player takes on a different stance and/or walking animation. The mask can be bought with 600 Valentine's petals. It has slightly different graphics for female and male characters.
Despite being a 2h melee weapon, the handheld masquerade mask overrides as a staff and its attacking animation and sound effect is the same as the Air spells. In legacy, its attacking animation is the same as the pre-Evolution of Combat God spells.
Combat Stats
Requirements
None
Class
Slot
Melee
Tier
1
Weapons
Main
Off
Damage
22
-
Accuracy
110
-
Style
Crush
Range
1
Speed

Average (3.6s)

Attributes
Damage reduction
Armour
0
PvM:

0%

PvP:

0%

Life points
0
Style bonuses
Prayer
0

0

0

0

[FAQ] • [doc]
Valentine's Day Promotion 2016

Rewards
 Handheld masquerade mask
 Masquerade mask
 Sceptre of enchantment
 Helps
Masquerade Dance
Ad blocker interference detected!
Wikia is a free-to-use site that makes money from advertising. We have a modified experience for viewers using ad blockers

Wikia is not accessible if you've made further modifications. Remove the custom ad blocker rule(s) and the page will load as expected.