The guard in Morgan Le Faye's jail guards the Knights of the Round Table during King's Ransom. You can use the Telekinetic Grab spell on him to obtain his hairclip, which acts like a lock pick to unlock the jail door.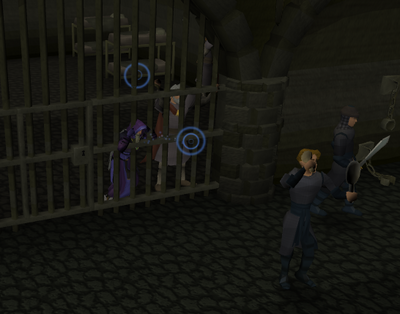 Ad blocker interference detected!
Wikia is a free-to-use site that makes money from advertising. We have a modified experience for viewers using ad blockers

Wikia is not accessible if you've made further modifications. Remove the custom ad blocker rule(s) and the page will load as expected.