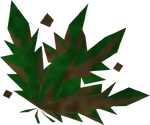 Grimy sito foil is a herb that is obtained by Searching around the campfire south of Tai Bwo Wannai village in Karamja. It can be cleaned to obtain clean sito foil. It is the third herb Trufitus asks you to bring him during the Jungle Potion quest. Though more sito foil can be picked from the same location after the completion of the quest, it has no use once the quest is completed.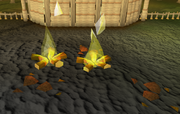 Disassembly
Edit
Normal
Special
Dungeoneering
Herblore Habitat
Gielinor Games (discontinued)
Ad blocker interference detected!
Wikia is a free-to-use site that makes money from advertising. We have a modified experience for viewers using ad blockers

Wikia is not accessible if you've made further modifications. Remove the custom ad blocker rule(s) and the page will load as expected.