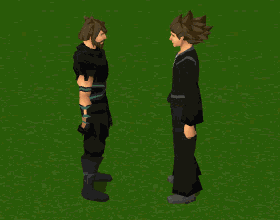 The Glowing cracker is an item obtained from Big Christmas presents in December 2014. They are the only way to obtain a Holly wreath of which only 1,000 are possible to obtain. Although free players can get the Glowing cracker as a reward, only members can pull it for its loot.
Pulling a Glowing cracker with another player (with Accept Aid on) will grant 1,000 bonus experience in a random skill to both players (excluding Ironman Mode accounts). The owner of the cracker will receive one of the following prizes:
Item
Quantity
Rarity
GE price
Coal
25–100 

(noted)

Common
3,275–13,100
Magic logs
10–50 

(noted)

Common
5,140–25,700
Mahogany plank
10–25 

(noted)

Common
17,340–43,350
Uncut diamond
10 

(noted)

Common
37,730
Runite ore
5 

(noted)

Common
58,385
Rune bar
5 

(noted)

Common
69,450
Grimy torstol
5 

(noted)

Common
19,745
Uncut dragonstone
1
Common
11,411
Rune platebody
1
Common
37,585
Holly wreath
1
Very rare[1]
2,147,483,647
Ad blocker interference detected!
Wikia is a free-to-use site that makes money from advertising. We have a modified experience for viewers using ad blockers

Wikia is not accessible if you've made further modifications. Remove the custom ad blocker rule(s) and the page will load as expected.