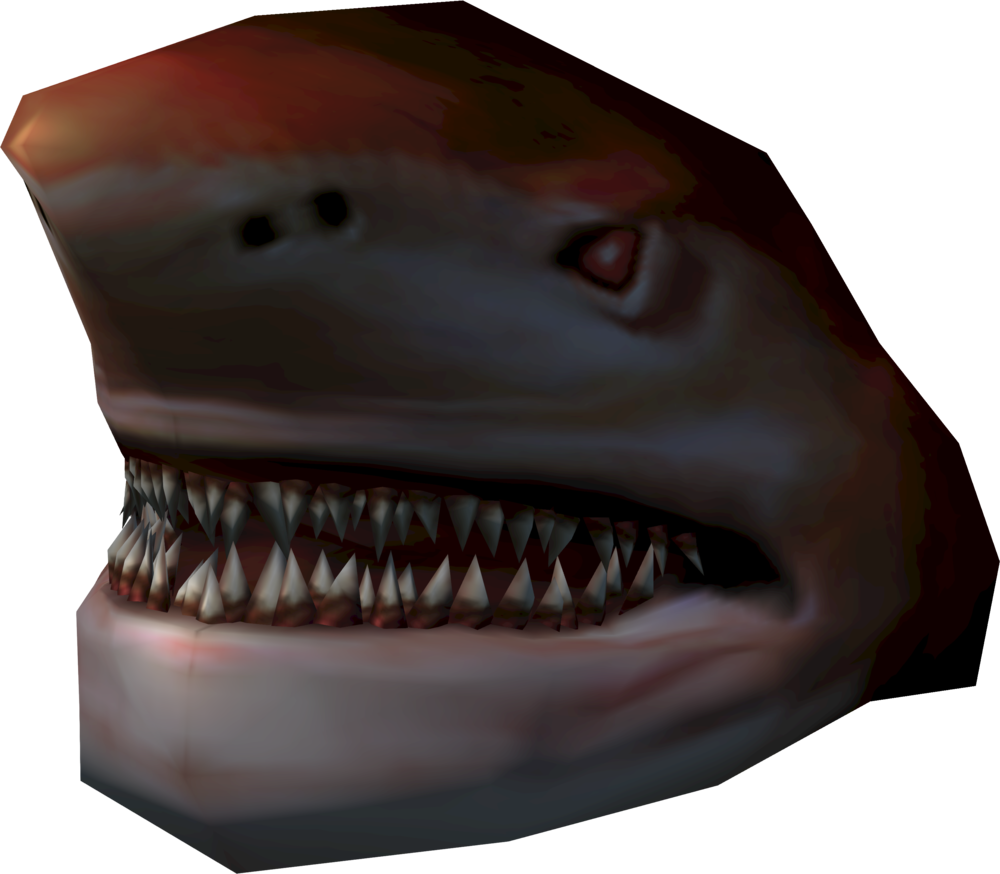 The fury shark head is part of the Fury shark outfit that was introduced on 2 March 2015. This piece is made by combining the Shark head, Tiger shark head and Burnt shark head.
Equipping all pieces of the outfit increase the chance of catching fish while Fishing by 7%, an additional fish by 10%, and a chance to save bait. This chance increases when used in conjunction with Call of the sea auras. The outfit removes aggression from living rock creatures. The outfit also has the potential to consume any caught fish, which can be toggled.
Combat Stats
Requirements
Tier
None
None
Class
Slot
Attributes
None
Armour
0
Life points
0
Weapons
Main
Off
Prayer
0
Damage
-
-
Damage reduction
Accuracy
-
-
PvM:

0%

PvP:

0%

Style
-
Style bonuses
Range
-

0

0

0

[FAQ] • [doc]
There is currently a glitch that at times makes the fury shark head appear like a shark head even if not recoloured to that variant.
Burnt
Shark
Tiger
Fury
 Head
 Body
 Legs
 Hands
 Feet
Ad blocker interference detected!
Wikia is a free-to-use site that makes money from advertising. We have a modified experience for viewers using ad blockers

Wikia is not accessible if you've made further modifications. Remove the custom ad blocker rule(s) and the page will load as expected.