Flared trousers are trousers that give the wearer ability to do an enhanced Dance emote. They are sometimes referred to as pants, flared pants or white pants.
They are obtained as a reward for completing a level 1 Treasure Trail.
Combat Stats
Skill requirements
None
Class
Slot
None
Weapons
Main
Off
Damage
-
-
Accuracy
-
-
Style
-
Attributes
Armour
0
Life points
0
Prayer
0
Style bonuses

0

0

0

[view] • [talk]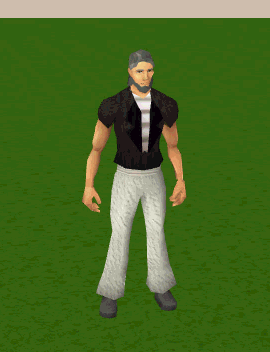 Disassembly
Edit
The enhanced emote, the Examine text, and the style of the trousers is a cultural reference to the Bee Gees song Stayin' Alive
The Flared Trousers once had a different emote, but it was changed during the graphical updates in July 2008.
The Flared Trousers can be roughly replicated by wearing flares (from Thessalia) in Moonlight Mead colour.