Walkthrough
Edit
Getting started
Edit
Getting Some Help
Edit
Take at least three of the Red vine worms and head to Hemenster (SW of Seer's Village and directly west of Ranging Guild).
The Vampyre
Edit
Finishing Up
Edit
Either talk to Bonzo and pay him 5 coins or fish at the newly obtained fishing spot to start the contest.
Keep fishing until a Giant carp is caught.
Give the carp to Bonzo.
Report back to Austri or Vestri.
Quest complete!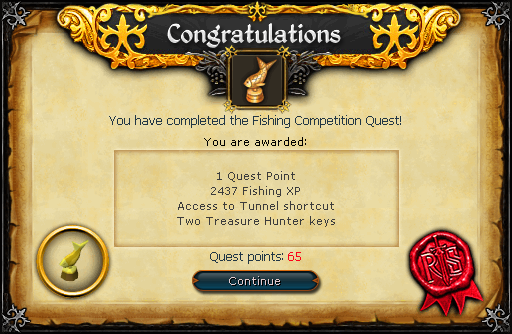 Music unlocked
NPCs
Items
Scenery
Locations
Music
Miscellaneous
Quick guide • Transcript