Fire Strike
Discuss

3
22,528pages
on this wiki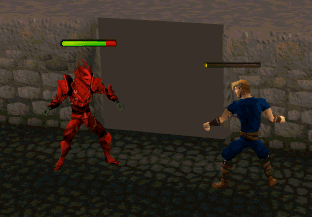 Fire Strike, a free-to-play magic spell, is the weakest fire spell in the standard spellbook. This spell requires one Fire rune and one Air rune to cast. Without boosts, the maximum damage of this spell is 124 + the Magic level of the caster.
This is one of the few attack methods that can damage Salarin the Twisted. When used against him, the spell will either "miss" or deal 120 damage.
Spell Costs
Runes
Cost
1 1
 

23

Staff
Cost
1
 

10

1
 

13

Combination runes
Cost
1
 

262
When using a Staff of light, the average cost is 22.75.
Strike spells

Air Strike • Water Strike • Earth Strike • Fire Strike

Bolt spells
Blast spells
Wave spells
Surge spells
God spells
Other