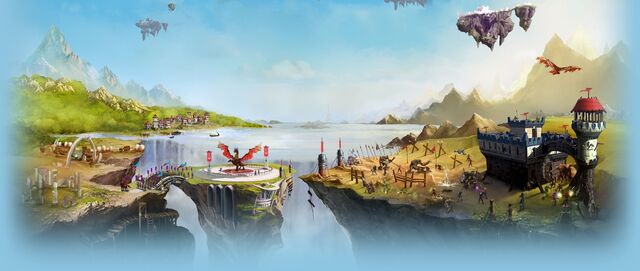 Description
Edit
The background of the RuneScape Wiki, used on the "Wikia" skin.
Our background is used under the conditions of the United States fair use law.
Appears on these pages

of
RuneScape:Orphanage is a place where orphaned pages and files are "stored" to prevent them from...
File history
Click on a date/time to view the file as it appeared at that time.
Date/Time
Thumbnail
Dimensions
User
Comment
current
22:53, April 1, 2018
1,920 × 813

(292 KB)

JaydenKieran (Talk | contribs)
Reverted to version as of 16:22, January 8, 2018
00:02, April 1, 2018
1,920 × 1,080

(256 KB)

JaydenKieran (Talk | contribs)
16:22, January 8, 2018
1,920 × 813

(292 KB)

JaydenKieran (Talk | contribs)
16:15, January 8, 2018
1,920 × 813

(292 KB)

JaydenKieran (Talk | contribs)
00:07, December 1, 2017
1,920 × 1,080

(267 KB)

JaydenKieran (Talk | contribs)
02:49, November 13, 2017
1,920 × 813

(292 KB)

JaydenKieran (Talk | contribs)
14:23, October 30, 2017
1,920 × 813

(250 KB)

JaydenKieran (Talk | contribs)
05:01, January 1, 2017
1,920 × 813

(292 KB)

Iiii I I I (Talk | contribs)
07:20, December 20, 2016
1,388 × 914

(100 KB)

Iiii I I I (Talk | contribs)
14:26, November 7, 2016
1,920 × 813

(292 KB)

Iiii I I I (Talk | contribs)
06:34, October 24, 2016
1,500 × 684

(107 KB)

Iiii I I I (Talk | contribs)
00:40, April 2, 2016
1,920 × 813

(292 KB)

Iiii I I I (Talk | contribs)
23:16, March 31, 2016
2,000 × 1,500

(203 KB)

Iiii I I I (Talk | contribs)
20:38, October 3, 2014
1,920 × 813

(292 KB)

Iiii I I I (Talk | contribs)
23:39, January 7, 2014
1,700 × 688

(101 KB)

Cook Me Plox (Talk | contribs)
21:27, January 6, 2014
1,700 × 688

(101 KB)

Spineweilder (Talk | contribs)
22:28, December 16, 2013
1,386 × 683

(147 KB)

Cqm (Talk | contribs)
04:06, December 16, 2013
1,386 × 683

(147 KB)

Iiii I I I (Talk | contribs)
03:54, December 16, 2013
1,386 × 683

(147 KB)

Iiii I I I (Talk | contribs)
02:40, December 15, 2013
1,493 × 734

(149 KB)

Cook Me Plox (Talk | contribs)
02:12, December 15, 2013
1,388 × 914

(100 KB)

Spineweilder (Talk | contribs)
Reverted to version as of 04:15, December 20, 2011
20:55, October 25, 2013
1,700 × 688

(101 KB)

Cqm (Talk | contribs)
20:40, October 25, 2013
1,700 × 688

(96 KB)

Cqm (Talk | contribs)
why is this still from xmas?
19:18, December 23, 2012
1,493 × 734

(149 KB)

Iiii I I I (Talk | contribs)
19:16, December 23, 2012
1,493 × 734

(149 KB)

Iiii I I I (Talk | contribs)
00:42, October 29, 2012
1,419 × 825

(97 KB)

Iiii I I I (Talk | contribs)
02:27, October 4, 2012
1,700 × 688

(96 KB)

Iiii I I I (Talk | contribs)
02:13, October 4, 2012
1,700 × 688

(101 KB)

Iiii I I I (Talk | contribs)
10:26, April 24, 2012
1,700 × 688

(99 KB)

Thebrains222 (Talk | contribs)
Easter event over. finally
02:21, April 6, 2012
2,000 × 573

(133 KB)

TyA (Talk | contribs)
23:27, March 25, 2012
1,700 × 688

(99 KB)

AnselaJonla (Talk | contribs)
Reverted to version as of 02:51, October 19, 2011
04:15, December 20, 2011
1,388 × 914

(100 KB)

Iiii I I I (Talk | contribs)
02:51, October 19, 2011
1,700 × 688

(99 KB)

Iiii I I I (Talk | contribs)
Reverted to version as of 02:12, January 4, 2011
02:44, October 19, 2011
1,419 × 825

(97 KB)

Iiii I I I (Talk | contribs)
02:12, January 4, 2011
1,700 × 688

(99 KB)

Aburnett (Talk | contribs)
23:38, December 26, 2010
1,700 × 688

(99 KB)

Aburnett (Talk | contribs)
Metadata