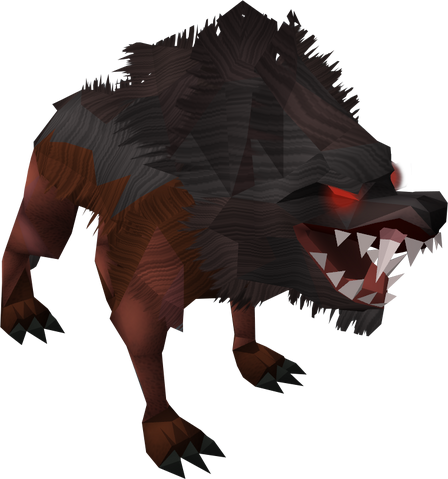 Appears on these pages

of
OS [view] • [talk] Not to be confused with the Waterfall Dungeon downstream. The Ancient Cavern...

OS This article is about the dungeon. For other uses, see Forinthry (disambiguation). [view] •...

The God Wars Dungeon (often abbreviated as GWD), originally known as the Temple of Lost...
See full list >
File history
Click on a date/time to view the file as it appeared at that time.
Date/Time
Thumbnail
Dimensions
User
Comment
current
21:24, April 15, 2013
761 × 814

(343 KB)

ɘ (Talk | contribs)
opping
06:10, November 14, 2012
761 × 814

(542 KB)

Image optimisation bot (Talk | contribs)
(Automated) PNG recompression
11:53, October 21, 2012
761 × 814

(603 KB)

Ignis438 (Talk | contribs)
No hair missing,fixed eye.
11:05, October 21, 2012
781 × 864

(573 KB)

Ignis438 (Talk | contribs)
Reverted to version as of 22:37, October 20, 2012 Thats extremely insignificant only the smallest part of it is gone,not worth changing over.
08:47, October 21, 2012
781 × 864

(639 KB)

Battleben (Talk | contribs)
One of the eyes glow is partially removed.
22:37, October 20, 2012
781 × 864

(573 KB)

Ignis438 (Talk | contribs)
Reverted to version as of 19:22, October 5, 2012 no theres not....?
21:43, October 20, 2012
781 × 864

(639 KB)

Amo Vos (Talk | contribs)
Reverted to version as of 05:38, September 7, 2012 left rear foot and quite a lot of fur removed
19:22, October 5, 2012
781 × 864

(573 KB)

Ignis438 (Talk | contribs)
added transparency.:)
05:38, September 7, 2012
781 × 864

(639 KB)

Fswe1 (Talk | contribs)
Reverted to version as of 14:07, September 5, 2012
05:38, September 7, 2012
682 × 841

(598 KB)

Fswe1 (Talk | contribs)
Fine. Large AND no LD.
14:07, September 5, 2012
781 × 864

(639 KB)

Fswe1 (Talk | contribs)
RAWR. Trans later.
01:18, July 22, 2011
626 × 625

(344 KB)

Spineweilder (Talk | contribs)
Better angle. It doesn't look like it's missing a leg...
14:01, April 6, 2011
908 × 908

(564 KB)

Joeytje50 (Talk | contribs)
Reverted to version as of 00:56, November 3, 2010 - Loss of a lot of detail, and the beak is really unclear now. Also the LD is not that bad in this image.
01:24, April 3, 2011
487 × 561

(309 KB)

Spineweilder (Talk | contribs)
No LD
22:52, January 12, 2011
764 × 723

(566 KB)

Iiii I I I (Talk | contribs)
Compressed from 2MB to 580k. What's so hard about that?
22:01, January 12, 2011
556 × 526

(163 KB)

Aburnett (Talk | contribs)
Slight resize, compressed.
19:56, January 12, 2011
764 × 723

(2.11 MB)

Nex Undique (Talk | contribs)
It's already resized on all the pages it's featured, no need to switch to a lower quality version
19:20, January 12, 2011
173 × 198

(25 KB)

Rabbit Fear (Talk | contribs)
Impossible too the page links to the file i cant do anything about the size its also slightly bigger than 2mb
22:19, January 11, 2011
764 × 723

(2.11 MB)

Aburnett (Talk | contribs)
Then resize it on the page...
22:07, January 11, 2011
173 × 198

(25 KB)

Rabbit Fear (Talk | contribs)
Reverted to version as of 12:03, January 2, 2011 Image takes up half the page where its featured
18:03, January 8, 2011
764 × 723

(2.11 MB)

Fswe1 (Talk | contribs)
Gf all of you. Lol, this really isn't hard. :P ^_^
12:03, January 2, 2011
173 × 198

(25 KB)

LordDarkPhantom (Talk | contribs)
better angle, AA
00:56, November 3, 2010
908 × 908

(564 KB)

JSBot (Talk | contribs)
((Semi-auto)) Image update: +compress. (Loaded by Matthew2602 on IRC)
17:19, September 27, 2010
908 × 908

(610 KB)

Joeytje50 (Talk | contribs)
AA, bigger, better angle
05:56, August 20, 2010
166 × 130

(18 KB)

Bicko Blicko (Talk | contribs)
Reverted to version as of 08:11, March 24, 2010 This image is only 18 kb and it has a better angle.
08:34, July 26, 2010
366 × 525

(199 KB)

Parsonsda (Talk | contribs)
Project Myface Image
08:11, March 24, 2010
166 × 130

(18 KB)

Fswe1 (Talk | contribs)
Reverted to version as of 18:52, November 21, 2009 Clearer, smaller, brighter.
02:38, March 22, 2010
508 × 342

(48 KB)

Riblet15 (Talk | contribs)
Larger, taken with OOO.
04:07, January 16, 2010
130 × 95

(17 KB)

Legolas12219 (Talk | contribs)
18:52, November 21, 2009
166 × 130

(18 KB)

Lil diriz 77 (Talk | contribs)
Reverted to version as of 14:30, October 18, 2009 This one is cropped, why are you reverting?
00:04, November 7, 2009
187 × 152

(34 KB)

Youdead00 (Talk | contribs)
Reverted to version as of 14:29, October 18, 2009 This one is still better
14:30, October 18, 2009
166 × 130

(18 KB)

Timwac (Talk | contribs)
oops my fault
14:29, October 18, 2009
187 × 152

(34 KB)

Timwac (Talk | contribs)
better angle and higher brightness
12:24, October 17, 2009
166 × 130

(18 KB)

Iiii I I I (Talk | contribs)
Cropped
19:16, October 16, 2009
187 × 152

(34 KB)

Timwac (Talk | contribs)
New version
17:19, July 18, 2009
153 × 99

(20 KB)

D4K (Talk | contribs)
I fail at tranparencies...
17:01, July 18, 2009
153 × 99

(20 KB)

D4K (Talk | contribs)
16:26, July 18, 2009
153 × 99

(20 KB)

D4K (Talk | contribs)