The Emerald ring is made by using a gold bar on a furnace whilst having an emerald in the inventory. It requires a Crafting level of 27 and gives 55 experience when made.
The emerald ring can be enchanted into a Ring of duelling by members through the use of the Enchant Level 2 Jewellery spell.
The emerald ring can be imbued for the price of 89,600 Mobilising Armies points, turning it into a emerald ring (i) by giving it to an officer in order to be enchanted.
Disassembly
Edit
Dropping monsters
Edit
For an exhaustive list of all known sources for this item, see here.
| Source | Combat level | Quantity | Rarity |
| --- | --- | --- | --- |
| Crawling Hand | 16; 26 | 1 | Uncommon |
| Mummy | 84; 96; 103; 125 | 1 | Unknown |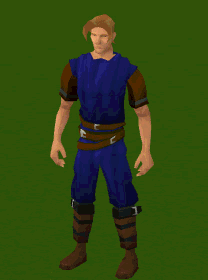 Standard
Enchanted
Fremennik
Imbued
Other
Non-equipable
Discontinued