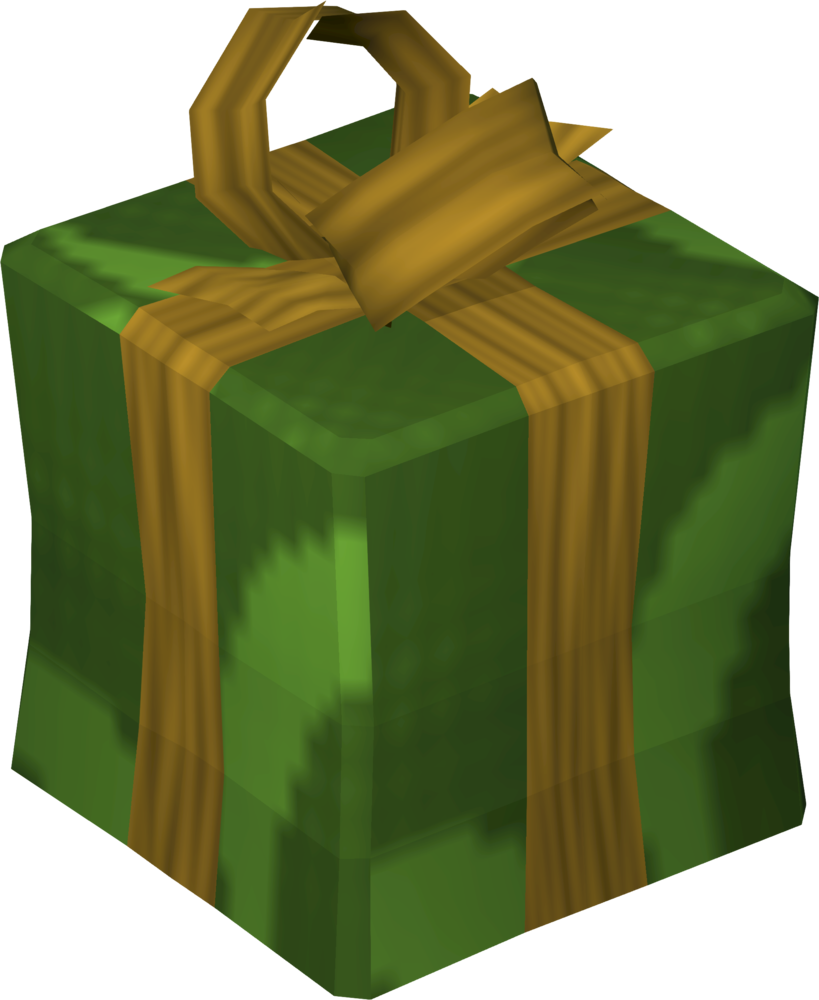 The Emerald green present was a holiday item that could be combined with other presents using the present collection to receive rewards such as the Christmas pudding amulet and Christmas tree hat. It was obtained from the Squeal of Fortune, skilling, killing monsters, or by trading with other players. This item could not be sold through the Grand Exchange.
Tradeable Christmas Gifts

Presents
Rewards
Ad blocker interference detected!
Wikia is a free-to-use site that makes money from advertising. We have a modified experience for viewers using ad blockers

Wikia is not accessible if you've made further modifications. Remove the custom ad blocker rule(s) and the page will load as expected.